Wiki Article Picture: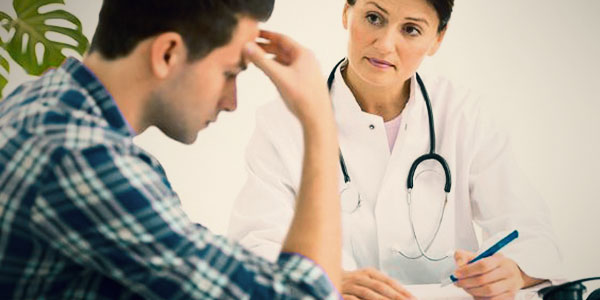 Are you facing trouble paying your hospital bill? Has your hospital filed a lawsuit against you? If yes, then you must be worried about your medical debt. But, each problem has a solution, and this is not an exception. However, to give a medical debt a miss, you have to be aware of your rights. Otherwise, you'll never be able to defend against aggressive collection practices.
The guidelines and your rights are described in a simple way so that you can understand them easily and take the right action. However, it's advisable that,
What will you do if a hospital sues you?
First of all the hospitals should file a summons to start a court case. The hospital should send the copies of the summons to you in person or by mail.
Once you receive the summons, you should take some actions such as -
Don't overlook the summons.
If you get the summons in person, then you should answer the summons within 20 days.
If you get the summons by mail, then you should answer it within 30 days.
How can you defend?
You can say that the charges are not correct, or you can't afford that high charges.
Your income is low, and the hospital didn't provide you any financial support.
Due to some other complexities, you should not be only responsible for the whole bills.
You never get any notice from the hospital.
You were eligible for Medicaid, but you never got help from the hospital for the application.
The hospital asked you for more documents and told that the application was rejected.
The hospital failed to make a proper bill, according to your insurance.
What if you lose by default
In case you , then the hospital will win the case as a default judgement. Then you have the only option that is filing an order to show cause. That means you have to face the judge and explain the whole matter. Thus, you have to prove that:
You didn't receive any papers from the court or from the hospital.
You thought that your insurance company paid the bills.
You were not well on the mentioned day.
See also: Medical debt declines: Days of financial distress are now numbered
Know your rights: Hospital Financial Assistance Law
It has been seen that uninsured patients are asked to pay more than a patient who have insurance. But, according to the New York's Hospital Assistance Law (HAFL) law, 2007, if a patient's income is below 300% of the Federal Poverty Level (FPL), then that patient should not be charged more than what the hospital would charge a health insurance company.
Pre-admission deposit is under the HFAL law, but, you have to check:

(a)The is based on your ability to pay

(b)The amount should be included in the charges allowed under HFAL.

As per the Law, the hospital can't turn you away if you're unable to pay the emergency care fees.
In case you're unable to afford the pre-admission deposit, then you can talk with the hospital to pay only 10% of your monthly income as a deposit. Not more than 10%.
You can consider other payment option like Medicaid or Supplemental Security Income (SSI). The fund will be given by the charitable organization and foundations.
You can make an inquiry about the payment option before incurring substantial expenses. You can ask your doctor as well.
You can file a complaint if your rights have been disobeyed.

(a)You can file a complaint if you think you have been denied for the care due to your inability to pay.

(b)Try to contact
Know your rights: Harassing collection agencies
Sometimes, collection agencies harass debtors unethically. . The Fair Debt Collection Practices Act, a federal law, prohibits collection agencies and attorneys from aggressive collection practices.
If the collection agency does any of the above mentioned acts, then they're avoiding the rule. Thus, you can ask them to stop the harassment by sending a cease-and-desist letter. If the agency still harasses you, then you can file a complaint with the New York City Department of Consumer Affairs and the New York State Attorney General's Office of Consumer Frauds and Protection.
Call you before 8 am or after 9 pm.
Contact you at your workplace after informing that your employer disapproves it.
Contact your family, friends, relatives, or others anything (that you owe money) except your work and address.
Threaten you to harm your reputation.
Threaten you to deduct money from your paycheck.
Threaten to sue you without the permission given by the hospital.
Threaten you to seize your property.
Make any wrong statement. e.g. You'll be arrested, and your family members will be taken away.
Give you harassing calls after sending a cease-and-desist letter.
Read more: What are the collection rules for medical debts?
Know your rights: Garnishment of your wages
Garnishment against the wage means, an automatic deduction of a certain portion of your medical debt goes directly to the hospital. If the hospital wins a judgment against you and your earning is more than the minimum wage, then the hospital can place a garnishment against your wages. But,
The hospital cannot garnish more than 10% of your total income.
The hospital cannot garnish your wage .
Your employer is not allowed to fire you because of the matter.
Final thoughts
Remember, nobody is allowed to break the law. If you know your rights, then you'll be able to stand up for yourself. Stay updated and keep all the documents with you. However, you should contact a lawyer before taking any crucial step.