No matter how much we talk about feminism or equality on the International Women's Day, the fact remains that this is still a man's world. Especially, when we are talking about financial power in the US. Women earn significantly less than men in almost every state of the country. On an average, women earn $10,291 less than men in all the states of the country. As per the Census Bureau, women were paid 78 percent of what men made in 2013. And, as per the July report from Oxfam, it'll take another 75 years for women to reduce the income inequality.
The biggest stress factor for women is money
You're wrong. The number one stress factor for women is not men. The biggest stress factor for women these days is money. They worry more about financial woes than men. In fact, 51% women spend sleepless nights due to financial problems at night. But only 32 percent men have problems to sleep due to money. Again, 32% of adults are unable to lead a normal and healthy life due to pressing financial needs. But 12% of these people don't even consult a doctor due to financial worries.
Top financial woes for women
Sudden expenditures
Paying for the necessary items
Building a retirement savings fund
Top 10 states with biggest pay gap
| | |
| --- | --- |
| Louisiana | $16,453 |
| Wyoming | $15,879 |
| Utah | $15,144 |
| North Dakota | $14,682 |
| West Virginia | $13,754 |
| Connecticut | $13,367 |
| Alaska | $13,289 |
| Michigan | $12,191 |
| New Jersey | $12,175 |
| Indiana | $12,120 |
Top 5 states with least pay gap
| | |
| --- | --- |
| Washington DC | $5,850 |
| Florida | $6,390 |
| Nevada | $7,125 |
| Tennessee | $7,192 |
| North Carolina | $7,229 |
Richest person in most states is still a man
Perhaps, the most interesting feature of the pay gap is:
Richest person in most states is a man. And the combined wealth of richest persons in each state is $676.29 billion dollars. On the other hand, the total wealth of richest women is $365.75 billion dollars.
Top 10 richest men in the country by state
| | |
| --- | --- |
| Bill Gates | $81.8B |
| Warren Buffett | $72.7B |
| Lawrence Ellison | $52.5B |
| David Koch | $42.8B |
| Charles Koch | $42.8B |
| Sheldon Adelson | $31.5B |
| Phil Knight | $22.6B |
| Charles Ergen | $19.9B |
| Raymond Dalio | $15.2B |
| Jack C Taylor | $15.1B |
Top 11 richest women in the country by state
| | |
| --- | --- |
| Astrid Menks | $66.1B |
| Christy Walton | $41.6B |
| Alice Walton | $39.3B |
| Elizabeth Koch | $36B |
| Jacqueline Mars | $20B |
| Anne Cox Chambers | $16.6B |
| Penelope Knight | $16.3B |
| Laurene Powell Jobs | $15.6B |
| Abigail Johnson | $13.7B |
| Jan Cohen | $11.2B |
| Susan Marley Newhouse | $8.2B |
* There are only 9 states where women are the richest persons in the country.
3 Tips how women should use to ask for more money at job
It's high time women take their career seriously. And, when they're working as hard as men, they should be reimbursed equally. A lot of women find it intimidating to start a money conversation. Time has come when they should learn the tricks to negotiate salaries and promotions. Otherwise, the gender pay gap will not minimize in the next 100 years or so.
Don't hesitate to negotiate even if it is your first job. You should demand what you're worth of.
Negotiate when your employer is at his best mood.
Consider it as your responsibility to negotiate salary when you're not happy with it.
This is a little drastic step. If you're unsatisfied with your salary, then start looking for another job with a better payscale. Once you get a job, put down your papers immediately. Your present employer may give you a hike instantly.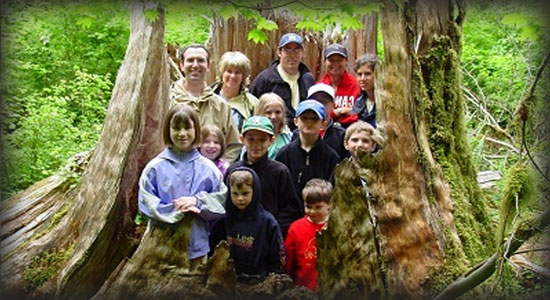 President's day weekend is a great opportunity to take a long winter break with family. In honor of our founding fathers (Washington, Jefferson and Madison) you can visit some historical places with family. Here are some ideas to plan a getaway to enjoy the winter season and get some rejuvenating energy too. The long weekend is perfect to enjoy a romantic V-Day getaway as well. Or just go for shopping to get great deals on various things.
Ideas to enjoy a family getaway on president's Day weekend
Plan a getaway with your family on this President's Day weekend. Search online to get some good travel deals offered by hotels and restaurants.
1. Visit a national park with kids
Your kids will enjoy the holidays. Visit Kids club, bicycle rentals to offer your kids a fun-filled weekend.
2. Take a trip to Philadelphia
Philadelphia is the most eventful historic destination you can visit on this President's Day weekend. Visit Independence Hall Visitors Center and experience ranger-led gallery, Constitution centre, Liberty Bell and many other historic places along with your family. As V-Day is just around the corner you may experience the demos of 18th century way of enjoyment or chocolate making process at Betsy Ross House.
3. Enjoy a snowy and Ski gateway
Get the best opportunity to enjoy a snowy gateway on this President's Day weekend. Enjoy slopes in north america. Get more information from internet regarding free meal and stay.
4. Have fun at indoor water park
Northwest to southwest places in USA are ideal to have fun with water. Take advantage of these 3 days break to enjoy pool party at an indoor water park.
5. Night stay in castel
If you want to visit some old fashioned Victorian castle hotel in this weekend then New york will be the best choice. There are many resorts for families where you can get free meals for your kids.
What are the deals available on President's Day weekend?
President's Day is also known as retail holiday just like Black friday. This is the prime shopping time when deals and discount are available. You can get deals on winter clothes, electronics (laptops, HDTVs, tablets), furnitures. You can get upto 10 percent off on various products. The sales will start earlier so visit store to get the best deals.
Conclusion
Above all, this month is ideal to watch whale in Virginia beach. A great treat of your eyes. So, plan Virginia trip with your family to enjoy beach resort, animals and the weather as well. Visit museum science technology centre, animal centre with your kids. They can get some contemporary essence while viewing liberty bell, museum so on. So, your kids will not get bored on the long weekend.
(Characters - Rick and Anne & their 4 year old son - Rhode)
Amidst the chilly ambience of a wintry afternoon, the slanted rays of the Sun has created a serene black and white backdrop capable of immortal shots. The space here looks eerie but then, it doesn't have to be that way either.
At one corner of the room, one could hear some vague discussions. Who is there? Or rather, who all are there? What fuels the fire?
"I warn you Anne, this shouldn't happen again ".
"Why? What makes you say so, Rick? Don't we share these". She looked at him inquiringly.
"Yes, but I can't stand these! Have you ever realized how this affects me and Rhode?"
"Oh, it seems, you're the only one concerned about him. And he's too young for all these".
"Agreed. But education is liquid gold."
"What has our vacation got to do with this?".
"C'mon, you know what am I speaking of, you don't need that pair of shoes now. You already have a similar one. This is just a waste of money. I tell you what, keeping up with the joneses lead nowhere."
"How come?" Anne contemplated.
Swallowing his anger, he began to explain her, why?
Keeping a faint smile on his face, Rick said, "Students in our country have more than $1trillion in debt. And that brand new $200 shoes of yours which you bought off the shelf is a step towards that. Coz, my income doesn't permit an extravagance. If we want to ensure a healthy childhood for Rhode, then we need to make some serious considerations. All these unnecessary purchases adds to my burden. That money was enough for a month's cellphone bills".
All this while she was praying for a breathing space, to speak up her mind. His pause fulfilled her wish.
Giving words to her thoughts, Anne retorted, "So, what do you want me to do? Lead a half-starved life with you, grow old and die a bitter death?".
Her words made him furious, but he can't help but sigh. Rick pressed his lips thoughtfully together and tried to make her see reason.
"No, I don't." Said he.
"But I do want you to help me save more money so that we can live a debt free life until death do us apart. I love you and want you to be happy, even after both of us retire." At this, she pursed her lips, then tried not to smile too broadly. A cool breeze blew over his greasy forehead too.
All this while, nobody thought of the poor little soul that inched closer to them when they were busy quarrelling over their budget and expenses.
Clasping the tiny, soft bundle, she kissed him.
Perhaps concluding on the perfect yet pocket-friendly Valentines Day gift for your woman is one of the most daunting tasks you've ever come across. No matter who you're taking out or going to spend life with, she is gonna love these under $100 gifts.
Ring-a-ring o' roses, A pocket full of posies, A-tishoo! A-tishoo! We all fall down.
Now, lets make it very clear, we have not gathered here to discuss about the Great Plague of London, 1665/6 or the Black Death triggered by the bubonic plague in Europe during the 1340s. The objective of this article is to inspire myself and all the others folks like me to beat the plague of inflation, poverty, bankruptcies, collection harassment and financial distress, on the happy and cheerful occasion of Rose Day.
Here's a wacky take on the different kinds of roses relating to our daily life and how they can be a huge source of inspiration, encouragement to lead our life to greener financial pastures.
Red - A red rose signifies love and romance. It doubles up as our emissary to convey our deepest love for that someone special we all have in our lives. On that very same note, we need to love our hard earned dollars and consider it as God's blessing. You and me should vouch to put that blessings to good, judicious use. For example, we can use our money to build a lovely house for ourselves - one in which our family can spend their lives in peace.
Pink - Attributes like admiration, grace and sweetness are what best describes a pink rose. This Rose Day, why not use our money on the lines for what the pink rose stands for? How? Here's how - Be gracious enough to visit your ailing parents and spend some extra time out of your hectic schedule with them. This will make them a lot happier than the gifts, you would otherwise send. This will be refreshing for you, as meeting loved ones reduces stress and boost productivity at work. Moreover, you'd save money on gifts too.
Yellow - Cheerful, bright and gay is what comes to our mind whenever we come across a yellow rose. You too can imbibe its qualities and those around you, to ease your life's stress. For example, cancel your gym membership, instead take your kids for jogging or a brisk walk in the morning. This will keep your family both mentally as well as physically fit. Over time you'd get a life that is full of peace and tranquility. Dont forget that you are saving money here too!
White - When speaking about the White roses, then these have always been associated with the innocence, serenity and calmness. They always call for a fresh beginning - a start for the better, like wedding. Taking cue from them, you could make your life a lot hassle free and free of all malice and heartburn. Suppose, one of your loved ones haven't repaid the money you owe him/her or if you've gone through a difficult financial phase like bankruptcy or penury. Forgive them and yourself too, and make a new beginning today.
Orange - This is one particular rose that exudes energy - a source of eternal vibrancy. It aptly represents the vigor and enthusiasm of our life, much of which we lose as we grow older. While you may gift an orange rose this time, make sure you apply the principle it stands for in your own life, especially the financial one. How? You could charge up your investments. Look for newer avenues to invest and grow your wealth like 401(k), Individual Retirement Account (IRA), insurance etc, ones in which you've never invested before.
Lavender - This symbolizes infatuation, or better still; love at first sight. Though it may appear quite attractive at first instance, yet a lot times such short-term inclinations do not yield constructive results. Similarly, when you are tempted to go out with your friends or colleagues to a certain high-end bar in the town, but you know that your budget doesn't permit you for the same, then you should shrug off those impulses and stick to your monthly spending plans.
Green - Green or rather greenery is always associated with new life. Use its motto to rejuvenate your life. If you are undergoing severe financial hardship, then you can work toward increasing your monthly household income. In order to add-up to your total household earnings, you may take up part-time jobs or ask your present boss to give you some extra work in exchange for some extra pay.
Look, these personal finance points are just a novel way to look at old things with a fresh and innovative perspective. But the fact remains the same - The American Dream Does Not Come to Those Who Fall Asleep. Good Luck!
Pages