1. "Debt is nothing more than impatience expressed in money"
You can view the entire article at - http://t.co/nh5P9KIKei
Oaki says,
You know what's the best part of this tweet? It captures the central idea of the article and expresses it smartly. Impatience will invite debt troubles and patience will help to build wealth. An impatient man will divorce his wife quickly, he will switch houses frequently, buy what he wants even when it is beyond his affordability, etc. But, a patient man will work on his relationship and save a costly divorce, he will stay at his house and pay off mortgage and spend only within his means.
2. "New Post - Debt Avalanche vs. Debt Snowball: When Math Trumps Behavior"
You can view the entire article at - http://t.co/2XmV13Uqbf
Oaki says,
What a nice way to explain and compare the twin concepts within a few characters. Just Wow!
Debt avalanche method has been conceptualized on the basis of mathematical facts. It highlights only one fact - eliminate the highest interest today and pay less tomorrow. But, Dave Ramsey's debt snowball method throws mathematical calculations into the garbage and focuses on the behavioral aspect of the debt. And that is, a few quick successive victories can boost your morale and encourage you to get debt free faster.
3. "Deferment and Forbearance: Earn your financial peace after college"
You can view the entire article at - http://t.co/oSm7x27ks2
Oaki says,
Oh! How can you even think that I can forget my darling, my OVLG? And how can I even afford to forget the horrific student loans? Really, this tweet is dedicated to all those who have lost their financial peace due to student loans. It gives a ray of hope to distressed students.
Really, deferment and forbearance give you an option to ditch your student loans. But only federal student loans. Mind it! Not the private ones.
4. "Who else agrees? 3 Things I HATE About #StudentLoans"
You can view the entire article at- http://t.co/GNoEO81RI3
Oaki says,
I love those who have the guts to speak what's there in their hearts. And this tweet does just that. It is straight and to the point. The article speaks about 3 detestable student loan facts:
One single late payment will make a huge black spot on your credit report.
Student loan default rate is increasing with each passing day
Student loans creates a big stress on your budget
The tweet evokes a call to action. It evokes curiosity regarding what are the 3 aspects you might hate about students? This makes you visit the article at least once. So, mission accomplished.
5. "Would you rather keep your current debt or gain 25lbs & be debt free?"
You can view the entire article at - http://t.co/TDrC4QdQGb
Oaki says,
Well, this is simply hilarious. The tweet is catchy and hits your 'think-tank' directly. Which one is more important - your debt or a few extra pounds in your body? If you gain 25 extra pounds, then all your debt issues will be resolved. But if you want to maintain a good figure, then your debt issues will still be with you. Americans have already given their answer. Now, it's your turn. Think and then give a reply.
6. "13 Forgotten ways to reduce your household debt"
You can view the entire article at - goo.gl/QPFJn7
Oaki says,
Sometimes, one adjective does the trick. In this tweet, "13 Forgotten ways" gives a new twist to the otherwise average line. The phrase "forgotten" evokes curiosity amongst readers. As in, what have we forgotten? Have we really forgotten the basics and giving focus to intricate suggestions given by professionals? If yes, then what are they? Intrigued? Well, you should be. Read the article once. This is one of my favorites. I'm sure you'll like it too. Trust Oaki!!!
7. "Treat Paying Down Debt Like Working Out to Make it a Habit"
You can view the entire article at- http://t.co/jqciMbjWFF
Oaki says,
Physical and financial fitness is my forte. And that's why I love this tweet. Just like you work out everyday in gym to stay in perfect shape, likewise you need to treat debt in order to be in the right financial shape.
"Paying off debt is like building muscle. It gets stronger the more you work it. Every dollar paid off is a little more I can lift. And the student loan no longer feels like the weight of the world"
Pay off your debts little by little whenever you can. Make it a habit to pay your bills regularly. This will help you build a beautiful financial health.
8. "The 5-Step Plan I Used to Get Out of Debt"
You can view the entire article at - http://t.co/NlM4c63OK1
Oaki says,
The message is loud and clear. You can finally dig yourself out of the debt. All you need to do is take only 5 steps. And these are - using your bonuses/incentives to pay off debt, living on a bare minimum amount and spending the rest on debts, etc. Eager to know about the other steps too? Just read the article once.
9. "4 College graduates share their secrets to quickly paying off student loans"
You can view the entire article at - http://t.co/TeB4AMEMsA
What I have learned after reading several blog posts is that people love to read personal or controversial stories and know about the secrets of others. Some readers won't even read the whole article, but the title of this tweet will make them mug up the main points at least.
Read this article to get a sweet reminder.
10. "25 Simple Things You Can Do to Start Paying off Debt Now"
You can view the entire article at - http://t.co/ilUBDhgvqk
This tweet gives you the plan of action - 25 simple things you can do to ditch debts. Sometimes. the journey towards a debt free life begins with very small steps. And this tweet gives you a hint at the small but significant steps you can take to embark on a debt free journey. I won't say that all the steps are unique or something that you haven't heard before. But, often we tend to forget even the basic steps. This article gives you a sweet reminder about that.
11. "Six Presidents Who Suffered with Personal Debt Problems"
You can view the entire article at - http://t.co/g9gVxRsg9y
Oaki says,
Two things worked in this tweet. First, the timing. It was posted when the whole nation was busy in evaluating the importance of President's Day. Secondly, the concept. The juxtaposition of two words - president and personal debt problems are enough to grab eyeballs. Who doesn't want to get some juicy stories about others? And especially about the Presidents of our country?
Hi!
I'm Oaki - OVLG's new mascot. I'm here to make your financial life wonderful and sexy. Ya..ya..I know you've been eagerly waiting for me for many days. And, frankly speaking, yes I'm a bit late. But, not anymore. I have finally arrived and as a penalty for being late,
"I solemnly promise to be the guardian angel of your financial life"
Being a guardian angel is not an easy task. You've to be quick-witted, sharp, kind, broad hearted and updated about everything. So, will I be. The onus is upon me to help you stand on a strong financial footing and I'll try to help you do just that in the following ways:
Protect your legal and financial rights
Offer legal and financial tips (For free, mind you)
Guide you to lead a debt free life
Help when someone tries to defame you
Solve your queries regarding our services
Suggest tricks to repair your credit
Give helpful advice regarding wills, trusts and company formation
Please, don't judge me by my shape and size. As people say, looks are deceptive and so am I. Although, I'm a super cute robot, but I can be shrewd and cunning when it comes to protecting your legal rights. Besides, I have a super intelligent brain and a vast knowledge bank to .
If you're an OVLG client, then you must be having loads of queries. Shoot your questions to me and I will try my best to resolve them as fast as possible.
Something about myself
Name - Oaki Boss - Oak View Law Group Key role - To help anyone who needs smart legal and financial advice Date of birth - 2015 Power source - Oaktree Motto - To give you financial peace Godmother - Amy Nickson (financial writer) My slogan - Give hope to helpless
When I'm speaking about myself, I need to share a few golden words for my adoring godmother Amy Nickson. Yes, it was . So, you can say I'm her brain child and I love my godmother a lot. :)
By the way, Amy Nickson has yet another identity too. She writes unique and super interesting articles for OVLG. You can find and read her articles in OVLG Education.
How you can reach me
You can call me or chat live with me. Yes, I'm there for you 24*7. You can even send feedback to me. I'll will coordinate with the Financial Coaches or attorneys
The chat live option is right there at the bottom of OVLG home page. The Toll FREE number is also there in the website. If you guys don't know, then let me repeat it once again (800)-530-OVLG
So, what are you waiting for? Chat with me to delete your financial worries. Okay. And whenever, you're in problem, just remember me. Your problem will be solved within a few minutes.
No matter how much we talk about feminism or equality on the International Women's Day, the fact remains that this is still a man's world. Especially, when we are talking about financial power in the US. Women earn significantly less than men in almost every state of the country. On an average, women earn $10,291 less than men in all the states of the country. As per the Census Bureau, women were paid 78 percent of what men made in 2013. And, as per the July report from Oxfam, it'll take another 75 years for women to reduce the income inequality.
The biggest stress factor for women is money
You're wrong. The number one stress factor for women is not men. The biggest stress factor for women these days is money. They worry more about financial woes than men. In fact, 51% women spend sleepless nights due to financial problems at night. But only 32 percent men have problems to sleep due to money. Again, 32% of adults are unable to lead a normal and healthy life due to pressing financial needs. But 12% of these people don't even consult a doctor due to financial worries.
Top financial woes for women
Sudden expenditures
Paying for the necessary items
Building a retirement savings fund
Top 10 states with biggest pay gap
| | |
| --- | --- |
| Louisiana | $16,453 |
| Wyoming | $15,879 |
| Utah | $15,144 |
| North Dakota | $14,682 |
| West Virginia | $13,754 |
| Connecticut | $13,367 |
| Alaska | $13,289 |
| Michigan | $12,191 |
| New Jersey | $12,175 |
| Indiana | $12,120 |
Top 5 states with least pay gap
| | |
| --- | --- |
| Washington DC | $5,850 |
| Florida | $6,390 |
| Nevada | $7,125 |
| Tennessee | $7,192 |
| North Carolina | $7,229 |
Richest person in most states is still a man
Perhaps, the most interesting feature of the pay gap is:
Richest person in most states is a man. And the combined wealth of richest persons in each state is $676.29 billion dollars. On the other hand, the total wealth of richest women is $365.75 billion dollars.
Top 10 richest men in the country by state
| | |
| --- | --- |
| Bill Gates | $81.8B |
| Warren Buffett | $72.7B |
| Lawrence Ellison | $52.5B |
| David Koch | $42.8B |
| Charles Koch | $42.8B |
| Sheldon Adelson | $31.5B |
| Phil Knight | $22.6B |
| Charles Ergen | $19.9B |
| Raymond Dalio | $15.2B |
| Jack C Taylor | $15.1B |
Top 11 richest women in the country by state
| | |
| --- | --- |
| Astrid Menks | $66.1B |
| Christy Walton | $41.6B |
| Alice Walton | $39.3B |
| Elizabeth Koch | $36B |
| Jacqueline Mars | $20B |
| Anne Cox Chambers | $16.6B |
| Penelope Knight | $16.3B |
| Laurene Powell Jobs | $15.6B |
| Abigail Johnson | $13.7B |
| Jan Cohen | $11.2B |
| Susan Marley Newhouse | $8.2B |
* There are only 9 states where women are the richest persons in the country.
3 Tips how women should use to ask for more money at job
It's high time women take their career seriously and plan their finances properly. And, when they're working as hard as men, they should be reimbursed equally. A lot of women find it intimidating to start a money conversation. Time has come when they should learn the tricks to negotiate salaries and promotions. Otherwise, the gender pay gap will not minimize in the next 100 years or so.
Don't hesitate to negotiate even if it is your first job. You should demand what you're worth of.
Negotiate when your employer is at his best mood.
Consider it as your responsibility to negotiate salary when you're not happy with it.
This is a little drastic step. If you're unsatisfied with your salary, then start looking for another job with a better payscale. Once you get a job, put down your papers immediately. Your present employer may give you a hike instantly.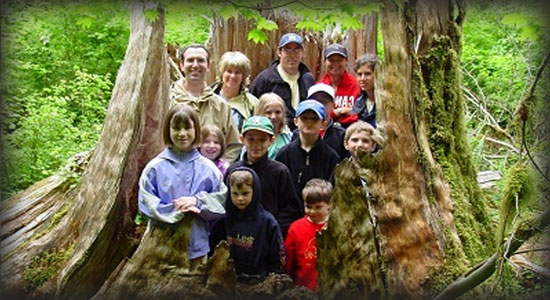 President's day weekend is a great opportunity to take a long winter break with family. In honor of our founding fathers (Washington, Jefferson and Madison) you can visit some historical places with family. Here are some ideas to plan a getaway to enjoy the winter season and get some rejuvenating energy too. The long weekend is perfect to enjoy a romantic V-Day getaway as well. Or just go for shopping to get great deals on various things.
Ideas to enjoy a family getaway on president's Day weekend
Plan a getaway with your family on this President's Day weekend. Search online to get some good travel deals offered by hotels and restaurants.
1. Visit a national park with kids
Your kids will enjoy the holidays. Visit Kids club, bicycle rentals to offer your kids a fun-filled weekend.
2. Take a trip to Philadelphia
Philadelphia is the most eventful historic destination you can visit on this President's Day weekend. Visit Independence Hall Visitors Center and experience ranger-led gallery, Constitution centre, Liberty Bell and many other historic places along with your family. As V-Day is just around the corner you may experience the demos of 18th century way of enjoyment or chocolate making process at Betsy Ross House.
3. Enjoy a snowy and Ski gateway
Get the best opportunity to enjoy a snowy gateway on this President's Day weekend. Enjoy slopes in north america. Get more information from internet regarding free meal and stay.
4. Have fun at indoor water park
Northwest to southwest places in USA are ideal to have fun with water. Take advantage of these 3 days break to enjoy pool party at an indoor water park.
5. Night stay in castel
If you want to visit some old fashioned Victorian castle hotel in this weekend then New york will be the best choice. There are many resorts for families where you can get free meals for your kids.
What are the deals available on President's Day weekend?
President's Day is also known as retail holiday just like Black friday. This is the prime shopping time when deals and discount are available. You can get deals on winter clothes, electronics (laptops, HDTVs, tablets), furnitures. You can get upto 10 percent off on various products. The sales will start earlier so visit store to get the best deals.
Conclusion
Above all, this month is ideal to watch whale in Virginia beach. A great treat of your eyes. So, plan Virginia trip with your family to enjoy beach resort, animals and the weather as well. Visit museum science technology centre, animal centre with your kids. They can get some contemporary essence while viewing liberty bell, museum so on. So, your kids will not get bored on the long weekend.
(Characters - Rick and Anne & their 4 year old son - Rhode)
Amidst the chilly ambience of a wintry afternoon, the slanted rays of the Sun has created a serene black and white backdrop capable of immortal shots. The space here looks eerie but then, it doesn't have to be that way either.
At one corner of the room, one could hear some vague discussions. Who is there? Or rather, who all are there? What fuels the fire?
"I warn you Anne, this shouldn't happen again ".
"Why? What makes you say so, Rick? Don't we share these". She looked at him inquiringly.
"Yes, but I can't stand these! Have you ever realized how this affects me and Rhode?"
"Oh, it seems, you're the only one concerned about him. And he's too young for all these".
"Agreed. But education is liquid gold."
"What has our vacation got to do with this?".
"C'mon, you know what am I speaking of, you don't need that pair of shoes now. You already have a similar one. This is just a waste of money. I tell you what, keeping up with the joneses lead nowhere."
"How come?" Anne contemplated.
Swallowing his anger, he began to explain her, why?
Keeping a faint smile on his face, Rick said, "Students in our country have more than $1trillion in debt. And that brand new $200 shoes of yours which you bought off the shelf is a step towards that. Coz, my income doesn't permit an extravagance. If we want to ensure a healthy childhood for Rhode, then we need to make some serious considerations. All these unnecessary purchases adds to my burden. That money was enough for a month's cellphone bills".
All this while she was praying for a breathing space, to speak up her mind. His pause fulfilled her wish.
Giving words to her thoughts, Anne retorted, "So, what do you want me to do? Lead a half-starved life with you, grow old and die a bitter death?".
Her words made him furious, but he can't help but sigh. Rick pressed his lips thoughtfully together and tried to make her see reason.
"No, I don't." Said he.
"But I do want you to help me save more money so that we can live a debt free life until death do us apart. I love you and want you to be happy, even after both of us retire." At this, she pursed her lips, then tried not to smile too broadly. A cool breeze blew over his greasy forehead too.
All this while, nobody thought of the poor little soul that inched closer to them when they were busy quarrelling over their budget and expenses.
Clasping the tiny, soft bundle, she kissed him.
Pages