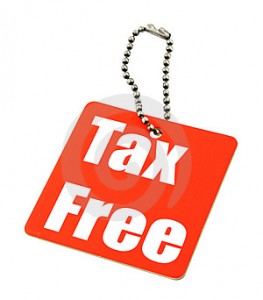 If your creditor has forgiven, wiped out, or you somehow managed to negotiate your debt by paying less than what you owe, you have certainly waived off an immense amount of stress from your head. However, you may not be aware of the fact that the Internal Revenue Service (IRS) counts this forgiven or wiped out amount as income, and you are required to file this amount while filing your tax return.
You probably thinking of some exemptions, aren't you? Wait for a while before you write a check to the IRS. See the following five exemptions to know if you qualify for any exemptions.
Exception 1: Debts discharged in bankruptcy.
If you file for bankruptcy and the bankruptcy court discharges the debt, you are not required to report this canceled debt to the IRS as income. Say if the court cancels your $30,000 debt, you need not pay tax on the canceled debt.
Exception 2: Mortgage debt forgiven due to foreclosure
Say thanks to the Mortgage Forgiveness Debt Relief Act of 2007, as now you need not pay tax on debt forgiven when you lost your home. For instance, if your bank realizes an amount less than you owe after selling your home, the bank would report the amount as canceled debt that they could not retrieve. Fortunately, because of the Mortgage Forgiveness Debt Relief Act, the canceled mortgage debt is not considered as taxable income.
Exception 3: Debts canceled when you were insolvent.
This is perhaps the most comprehensive exemption as debt is usually canceled when debtors are insolvent. However, the exemption applies only up to the amount by which you are insolvent.
Suppose you owe $25,000 in credit card debt and you settle the debt by paying $10,000. You will receive a Form 1099-C stating canceled debt income of $15,000. Further, say your assets at the time worth $7,000.
Canceled debt: $15,000
Total assets: $7,000
Insolvency amount: $8,000
You have to report $7,000 ($15,000 minus $8,000 insolvency amount) as income while your tax filing.
Exception 4: Student loans forgiven after you worked a certain period.
If your student loan provides you a loan forgiveness stipulation where you need to work in your field of work to satisfy the loan, you are not required to include the student loan debt in your tax return as income.
Exception 5: Cancellation of debt as a gift.
If the canceled debt is a gift, it is not treated as income. Usually, the IRS believes if you say that the canceled debt is a gift and is between family members or friends. However, the IRS strictly assesses the relationships and confirms that they are not working relationships.
Note: If a debt amount of more than $13,000 is canceled within a year, the gift benefactor needs to file a gift tax return.
Moreover, you need not pay tax on a canceled debt related to your real estate business or your firm if you owe more than your property' worth. For more information, see Business Income in IRS Publication 334, Tax Guide for Small Business or Cancellation of Debt in IRS Publication 225, Farmer's Tax Guide.