What makes debt settlement the best debt relief option in Wyoming?
Is your credit report full of ugly scars due to unsecured debts? Are you afraid that your creditors will file lawsuits at Wyoming courts to take their revenge against you? Do you want to save yourself from lawsuits or bankruptcy? If yes, then you've come to the right place. We'll tell you in details how you can get out of this problem.
How can you get out of debt in Wyoming?
Eager to get debt help in Wyoming? We are here to help you. Have a look at the most popular debt help programs in Wyoming.
Debt help programs in Wyoming
Why should you go for debt settlement in Wyoming?
Wyoming debt settlement program is the best amongst other programs because of the following reasons.
It's a simple process and suits your lifestyle
It solves your debt reduction needs fast
You only need to pay a fraction of what you owe
You won't have to pay extra dime on fees and penalties
There is no public embarrassment unlike bankruptcy
Minimum formalities and reasonable fees
Fewer collection calls and more relaxation
You won't have to sell properties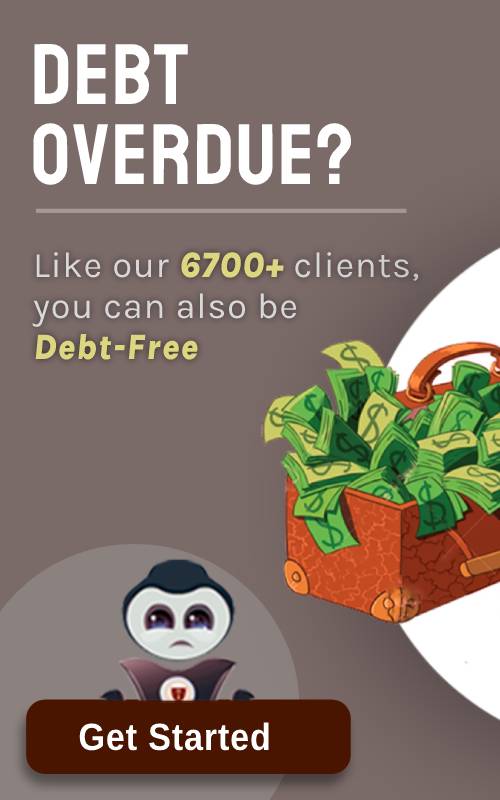 Does OVLG follow the Wyoming debt settlement laws?
OVLG is a law abiding firm and follows the debt settlement laws. It:
Doesn't charge upfront fees
Doesn't claim to be a new government program to pay off debts
Offers the requisite disclosures to consumers
Opens trust account in an FDIC insured bank
Explains the fundamental aspects of debt settlement program
Doesn't reveal your confidential details to public
Decided to shrink debt through OVLG? Good
Call us at (800)-530-OVLG
to get debt free in Wyoming
Wyoming debt settlement companies - Is OVLG the best one?
Only you can decide if OVLG is the best debt settlement company in Wyoming. But for this, you need to compare OVLG with others on the basis of 24 factors. Once you get the result, it'll be easier for you to choose the company offering best debt help services in Wyoming.
Compare OVLG with others
Wyoming debt settlement FAQ
1. Can you settle debts only in Wyoming?
OVLG offers debt settlement services in 48 states of the country apart from Wisconsin, Vermont, Colorado, and Connecticut.
2. Do I need to pay an upfront fee for settling debts?
The best debt settlement companies in OVLG will not charge any fee before settling your debts. But scam settlement companies will charge fees in advance and make unrealistic promises.
3. Will I have to pay tax after settling debts in WY?
You'll have to pay a tax to the IRS if we save more than $600 for you. Remember, you're not paying the total amount, which means the rest of the money is heading straight to your pocket. In that case, IRS will consider it as your income and charge a fee for it.
4. What types of debts can I settle in Wyoming?
Well, you can settle credit card debts, medical debts, fast cash, and accounts that have been assigned to collection agencies.
5. Can I settle secured debts in WY?
Unfortunately, secured debts such as mortgage and auto loans can't be paid off through a debt settlement program. You need to choose other options such as refinancing.
6. Will my credit score increase after reducing debts in WY?
Unfortunately, your credit score won't increase even after settling credit card debts since creditors won't get back the full amount. It's a financial loss for creditors. However, if you can make your creditors mark your credit report as 'paid as agreed', then there can be a chance to save your score.