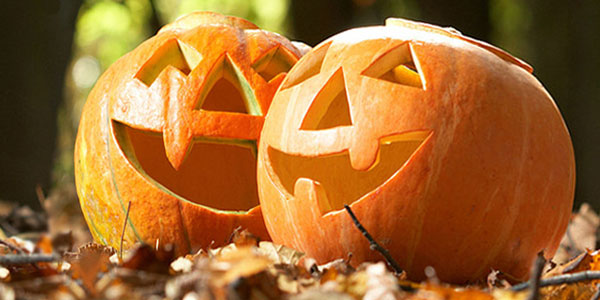 Celebrations for the Halloween doesn't have to cost you a fortune. And you won't even have to blow your budget for things like candies and costumes, just to buy a single item for the same. Rather, you could quite easily use some of the most practical costume ideas this year to create trendy, budget-friendly Halloween costumes in your home.
Budget-friendly ideas for Halloween costumes
Follow these tips and you'll have all it takes to celebrate the Halloween with right the flavors: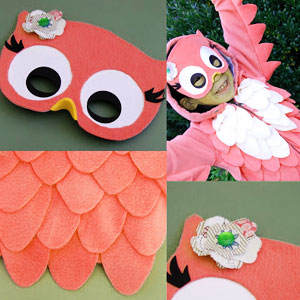 Sales - If you've planned to get costly fabrics and/or craft materials for the Halloween costumes, then you may well reduce your cost overheads by using coupons and sales. There are many craft store chains operating nation-wide like Hobby Lobby, Jo-Ann Fabrics, Michael's and so on where you can look for attractive weekly coupons. Some of these coupons could offer you discounts to the tune of 30-75 percent on a single item and may even conduct frequent sales, not to forget about the killer deals that accompany them.
Affordable materials - Of course you can create an interesting Elsa cape at a cost of $10 for each yard of white crepe de chine. But, when you want to save money, then you can recreate the same at a much lesser cost of $1.50 for a yard of tulle. Have a costume idea that would require cardboards? Then instead of buying boxes, you could act like a scavenger and get them for free from your neighbors or the local grocery stores who throw out loads of them everyday.
Crucial accessories - In trying to get the most authentic look with respect to your Halloween costume, you should create such a spending plan that will allow you to buy the most important items first - things that will help you to create the look you wanted and one that is relevant with the Halloween's theme. For example, you could go online and buy cheap Elsa accessories such as gloves or tiara in order to complete the do-it-yourself costume.
Affordable do-it-yourself costumes
Here are some of the options you can explore to get the Halloween costumes ready for the D-Day all by yourself: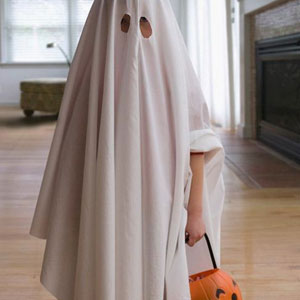 Amazingly webbed - Making a Spiderman costume could be one of the easiest as well as budget friendly thing to do this Halloween. You may begin with getting a long underwear with the top fitted with a hoody. Its color has to be blue on bottom and red on the top. And for the Spiderman's logo, you could very well use a permanent marker pen or a puff paint to accomplish your target.
Spooky creatures - This again can prove to be a cakewalk for you as animal costumes are simple to make thanks to the actual clothes. For instance, you can use a black shirt and a pair of tights to create a cat costume or use a hoodie to morph yourself into a primitive era dinosaur. Basically, you could choose to dress up like any animal whatsoever using real clothes. Interestingly, these costumes can be worn multiple times over. Moreover, you'd get those clothes at minimum to no cost at all from a typical big box store. Considering that you've got an elementary understanding of sewing as well as felting, you can also create colorful animal tails to suit your costume. Then you can have a mask made out of a paper and the like too.
Enigmatic princess - Having sewing skills will come handy here as well. You can make a princess peasant dress for your girl in her favourite princess colors. When made using a good quality fabric with an easy-over neckline, then you need not worry about a proper Halloween dress for several years - one that would remain popular for days to come. To add more zing to your girl's celebrations, there's no need for you to splurge. On the contrary, you may buy her a long-sleeved shirt and a pair of tights, as per her choice. Once done with it, then you can purchase a matching tulle, get a homemade headband tiara and a princess wand, and there you are, ready for the Halloween!
What if you don't have the expertise or the time to spare and make all these at home. Then, its obvious, you'll have to buy them ready made from the market. But, how much are you going to spend for the Halloween? Or rather, how much is too much?
If you have no choice but to buy your dresses from the stores, then you can do your shopping at some of the below mentioned stores to get attractive deals for great products.
Popular Halloween costumes at never-before costs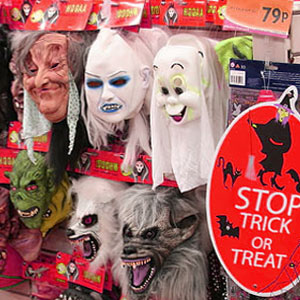 Here's a list of dresses you could mull over buying this Halloween:
Elsa costume - The price for this "Frozen" inspired dress starts at around $25 and mustn't exceed $40. But, if its for the adults, then that could shoot up a bit to $50. When preparing for the Halloween parades or parties, then you can pair the dress up with other "Frozen" characters such as Olaf, Anna and Kristoff or any other Disney princess of your choice. Best places to buy the dress cheap is WholesaleHalloweenCostumes.com, Party City and Wal-Mart. Moreover, there are nice coupons and discounts to take advantage of. For instance, there are printable Party City coupons at websites like Coupons.com, Groupon.com, Couponsherpa.com, Retailmenot.com and so on.
Maleficent costume - The most basic of a maleficent costume will cost you not more than $40. However, if your budget permits, then you can buy a pricier one that would come with a price tag of about $100 or more. These dresses are made keeping the storyline of the fairy tale - Sleeping Beauty - in mind. You can pair the dress with characters like Stefan, Aurora, pixies and others related to either "Sleeping Beauty" or "Maleficent" movies. For the best deals and widest selection, you can hop around at SpiritHalloween.com, CostumeCraze.com and BuyCostumes.com. But the most affordable prices could be availed at WholesaleHalloweenCostumes.com, Walmart and CostumeDiscounters.com.
Star-Lord costume - You could also re-create the magic of Marvel's central character, the masked sheriff of the stars, from its 2014 blockbuster - Guardians of the Galaxy. This one character will surely be one of the most popular Halloween celebrants this 31st October. Its probably better to cut from the cluster of big retailers like Walmart, Kohl's, Target, etc and instead opt for some new kids on the block like Spirit Halloween. A regular Star-Lord costume shouldn't set you poorer by more than $50 and an average Star-Lord costume will cost you between $10 to $45 for kids and $30 to $50 for the grown-ups. Here, you have the option to pair your dress up with other characters of the same movie like Gamora, Drax or Rocket. When scurrying for the cheapest deals, then you could very well opt for CostumeDiscounters, Spirit Halloween and Walmart.
There are many other characters to choose from this Halloween. All you'll have to do is to research, plan and execute your strategy well in order to avoid burning a big hole in your pocket this Halloween. Or else, the overwhelming debt spooks will haunt you throughout the year.