Submitted by

Stacy B Miller

on Sun, 07/18/2010 - 11:51
Bankruptcy filing in your state gives you a chance to restructure your credit score and give a fresh start to your finances.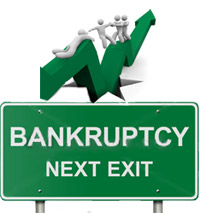 Getting it done with the help of a bankruptcy attorney has its share of positive markings. However there is another important player whose role in this regard cannot be underestimated.
A Bankruptcy trustee is an important factor in resolving your bankruptcy issues. An attorney will guide you through the process of bankruptcy but the court appoints a trustee to oversee your bankruptcy procedure. He is assigned by the court in order to see that the process works out smoothly and you do not face any legal complications.
With the help of a bankruptcy trustee you can resolve your bankruptcy case without facing legal hassles. He has specific roles with regard to Chapter 7 and Chapter 13 bankruptcy. Therefore before you opt for bankruptcy filing, it is better that you are informed of the roles and responsibilities of a trustee for Chapter 7 and Chapter 13 cases. The information will help you to handle your personal bankruptcy cases better!
Chapter 7 Bankruptcy
When you file Chapter 7 bankruptcy, the court assigns a trustee randomly from a panel of lawyers. Here their main work involves selling the property and distributing the procured amount among your creditors. The trustee also holds a "341 meeting" with the debtors where the debtors actual financial conditions and assets possession are confirmed. If there is any nonexempt property, assets, or items in the existing list, it is seized by the trustee in order to pay off the other debts. The process of distribution is invigilated by the trustee.
Chapter 13 Bankruptcy
The role of the trustee is a bit different when you file Chapter 13 bankruptcy instead of Chapter 7 bankruptcy. Here too the debtor's financial situation, assets and financial affairs is analyzed in a 341 meeting. But unlike Chapter 7 bankruptcy here the trustee does not take away any of their assets. The trustee mainly analyzes the situation and offer plans for restructuring your finances. They try all possible restructuring options so that you can make some amount of repayments at least. Sometimes they also offer financial counseling services that help you to stay out of debts in future.
However it is to be remembered that a bankruptcy trustee cannot function effectively without your active support. A number of things need to be followed in order to increase the efficiency and smoothness of the procedure. The jerks in the process are taken care of by the trustee through legal means.
As a first step you have to remember that it is their job to guide you through the procedure and they derive no pleasure out of your distress. You should be considerate while dealing with the trustees and avoid throwing unnecessary anger and accusations on them.
Their primal responsibilities include selecting the assets which can be sold off in order to pay back your creditors. While dealing with a bankruptcy trustee you need to be honest about your assets listing. You need to be accurate about the assets you hold because if you report them inaccurately, it may be counted as criminal offense.
If you want to handle your bankruptcy procedure smoothly working in consideration with the trustees is a great option. It is important that you keep your trustee updated about the changes in your case. Your bankruptcy attorney will take care of any legal issues. But having your trustees trust all along acts as additional advantage. Bankruptcy procedure can be quite a complicated job but following the legal path makes things seem easier. With active support from a trustee and a lawyer getting rid of your debts becomes an easy job. You can not only understand your options well but can also avoid any serious mistakes. It is just a matter of how you manage things that actually matter. With prudent decisions and matured take on things you can easily get rid of debts and avoid any issues in the future.