Submitted by

armando@ovlg.com

on Thu, 07/07/2011 - 12:44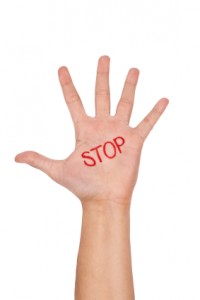 The Fair Debt Collection Practices Act, FDCPA, ensures guidelines for debt collectors while collecting a debt. The sole purpose of the FDCPA is to abolish the use of abusive, deceptive and unfair debt collection practices. According to the FDCPA guidelines, there are certain things that the debt collectors cannot do. Go through the FDCPA guidelines stated to know more about your rights as a debtor.
1 A collection agency cannot ask to pay more than you owe or misinterpret the debt amount. [15 USC 1692e] 807(2)(a)
2 A collection agency cannot add any interest or fees that the original loan arrangement does not allow. [15 USC 1692f] 808(1)
3 A debt collector cannot use obscene, abusive or profane language while talking to a debtor. The FDCPA considers using this kind of language as harassment. [15 USC 1692d] 806(2)
4 If any collector calls repeatedly, the FDCPA also treats this as harassment. [15 USC 1692d] 806(5)
5 A debt collector is not allowed to reach you before 8:00 am or after 9:00 pm and even not on a Sunday. [15 USC 1692c] 805(a)(1). A collector is further not allowed to contact you at your work place after knowing that your employer does not entertain all these calls. Unless the debt is past-due child support, a debt collector cannot contact your employer. [15 USC 1692c] 805(a)(3).
6 If you do not pay the debt, a collector cannot threat or use violent activities against you. [15 USC 1692d] 806(1)
7 A collection agency cannot sue you, cease property, garnish wages, origin job loss, or spoil your credit score if the collection agency doesn't aim to take the action. [15 USC 1692e] 807(5)
8 Without your prior permission, a collection agency cannot inform a third party entity about your debt. The exceptions are given below:
The creditor
Your attorney
The creditor' attorney
Your spouse
A credit reporting agency
Your parents (in case you're a minor) [15 USC 1692c] 805(b)
9 Within 5 days of the opening communication, a collection agency must send you a notice, which includes the debt amount, creditor's name etc. A collection agency cannot use such envelopes, which seem to have come from a court or government outfit. [15 USC 1692g] 809(a)
10 After receiving a written 'cease communication notice' from the debtor, a collection agency can contact once more (via mail) to tell the debtor about one of the following:
Further attempts to collect the debt are terminated
The collector is going to initiate certain steps. [15 USC 1692c] 805(c)