Join OVLG Attorney Marketplace Hub
To build a strong brand identity
and get exposure to
65k+ potential visitors
Register with OVLG
Get online exposure
Find clients and get leads
Why should you join OVLG Attorney Marketplace?
It's free
Reach new potential clients and grow your practice with the FREE listing option in the Marketplace.
Boosts your online reputation
Build credibility with positive reviews and the best attorney award in your locality.
Tracks and manages payments online
Send invoice to clients and receive payments through an online billing system.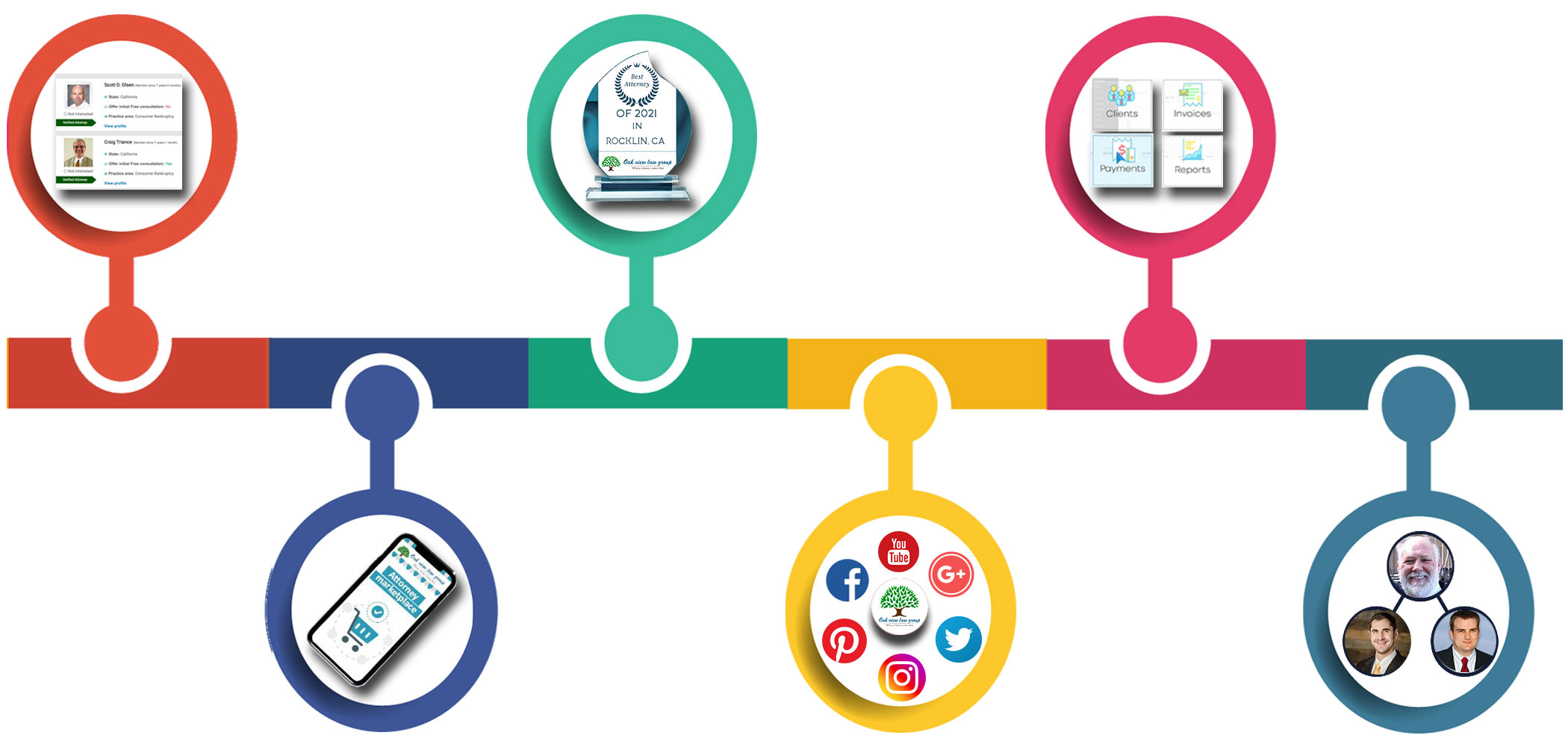 Takes your brand to the next level
Highlight your expertise, build trust with your clients, and increase your business prospects.
Connects you with 65k+ potential clients
Expand your business by connecting with a huge number of potential clients.
Connects to verified attorneys
Join the list of verified attorneys, grow your network, and expand your business.
How does OVLG Marketplace work?
Potential customer registers in the marketplace to find an attorney.
Gets a list of attorneys based on his location and other parameters.
Shortlists attorneys and requests for quotes after reviewing profiles.
Shortlisted attorneys will get notification of interested customer.
Attorney will review customer case study and quote fees accordingly.
Customer receives fee quotes and selects the best attorney.
Finally, the customer becomes the client of selected attorney.
A Free customized legal portal to manage clients and payments
Manage your clients with a secured database.
Generate invoice and track payments, free of cost.
Update case details and set reminders for your tasks.
Generate reports to track monthly revenues and all.
Keep your case data safe and secure.
Get a customized account where you can set everything as per your need.
Frequently Asked Questions
Expand your network and business with OVLG - Join Us
Problems faced by attorneys
Difficulty in finding new clients during an uncertain time.
No specific platform for attorneys to communicate with clients.
An unorganized legal industry without any standardization of legal services.
How OVLG is trying to solve it for attorneys
A platform to connect with 65k+ monthly visitors with free registration.
A platform to create a customized profile and connect with clients online.
Technological solutions to manage legal services.