The Attorney Marketplace Hub
Where your clients go to find attorneys.
Build your brand
Attract clients
Put yourself in front of an average of 65K monthly visitors
Register with OVLG
Get online exposure
Find clients and get leads
Why should you join OVLG Attorney Marketplace?
It's free
Find clients and grow your practice with your FREE Marketplace listing.
It boosts your online reputation
Build credibility with positive reviews and the chance to win OVLG's Best Attorney award for your area.
It tracks and manages payments online
Send invoices and receive payments through an easy online billing system.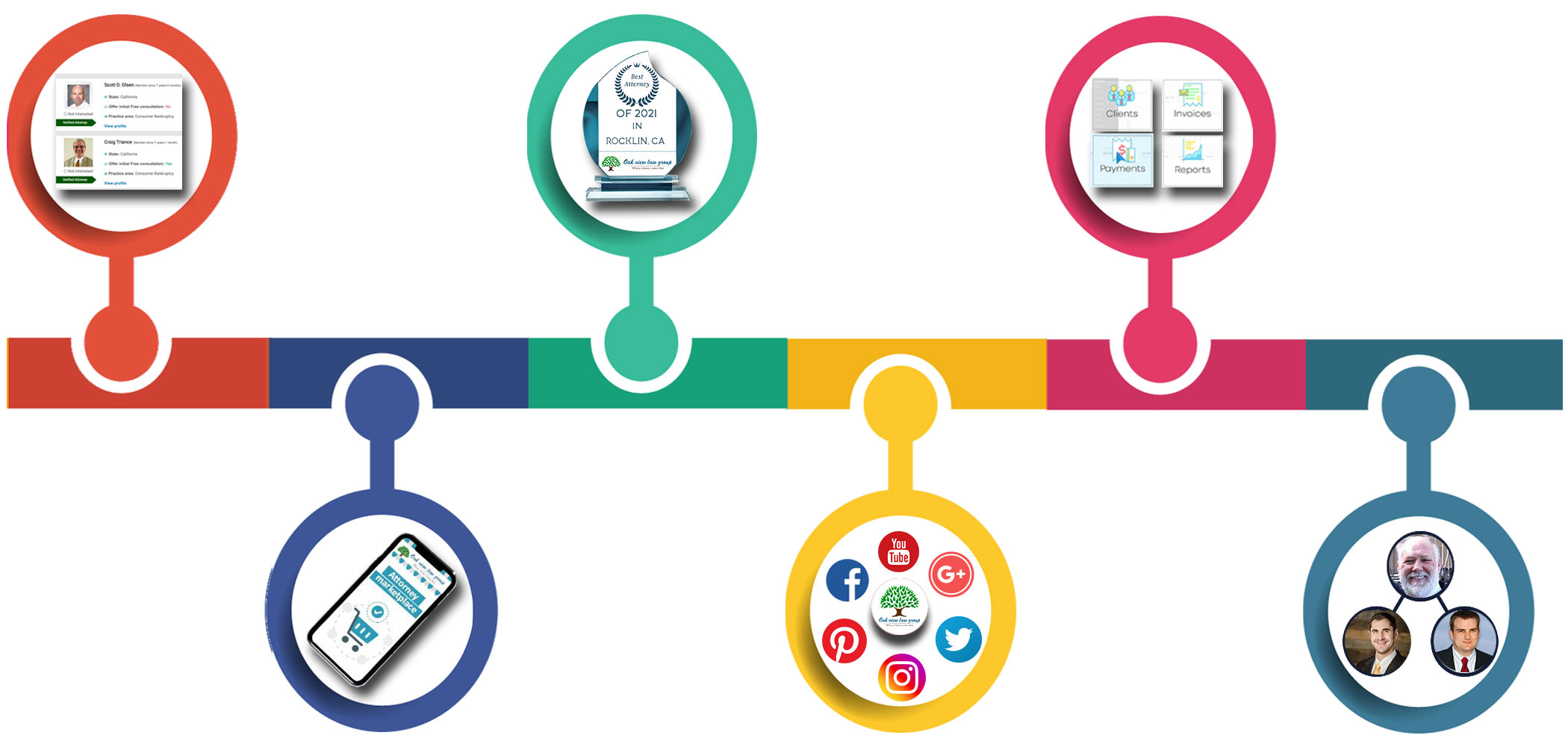 It builds your brand
Highlight your expertise, build trust with your clients, and increase your business prospects.
It connects you with an average of 65 thousand monthly clients
Expand your business by connecting with a huge number of potential clients.
It connects you to verified attorneys
Join a list of verified attorneys thousands of consumers use to find experts they can trust.
How does OVLG Marketplace work?
Customers use it to find attorneys they can trust by:
Registering in the marketplace
Developing a customized list of attorneys that are in their area and meet their specifications.
Shortlists attorneys and requests for quotes after reviewing profiles
Shortlisting attorneys and quote requests after reviewing attorney profiles.
Sending their shortlisted attorneys the details of their situation.
Getting notifications from you and other shortlisted attorneys.
Choosing the best attorney for them based on profiles and quotes.
Hiring the attorney that's right for them - maybe you.
A free customized legal portal to manage clients and payments
Use a secure online database to manage your clients.
Generate invoices, then track and receive payments.
Update case details and set reminders for your tasks.
Generate reports to track monthly revenue and other key indicators.
Keep your case data safe and secure.
Set up your secure account according to the particular needs of your practice.
Frequently Asked Questions
Join OVLG to expand your business and grow your network
Attorney Problems
Finding new clients is difficult in these uncertain times.
Attorneys don't have a platform designed for them to communicate with large pools of potential clients.
The legal industry is disorganized and lacks standardization.
OVLG Solutions
OVLG offers a platform to connect with attorneys with an average of 65 thousand monthly visitors - for free.
Bankruptcy Marketplace is a platform designed from the ground up to allow attorneys to communicate with large groups of consumers who need their services.
OVLG's technology driven solutions bring organization to practice of providing legal services.