Wiki Article Picture: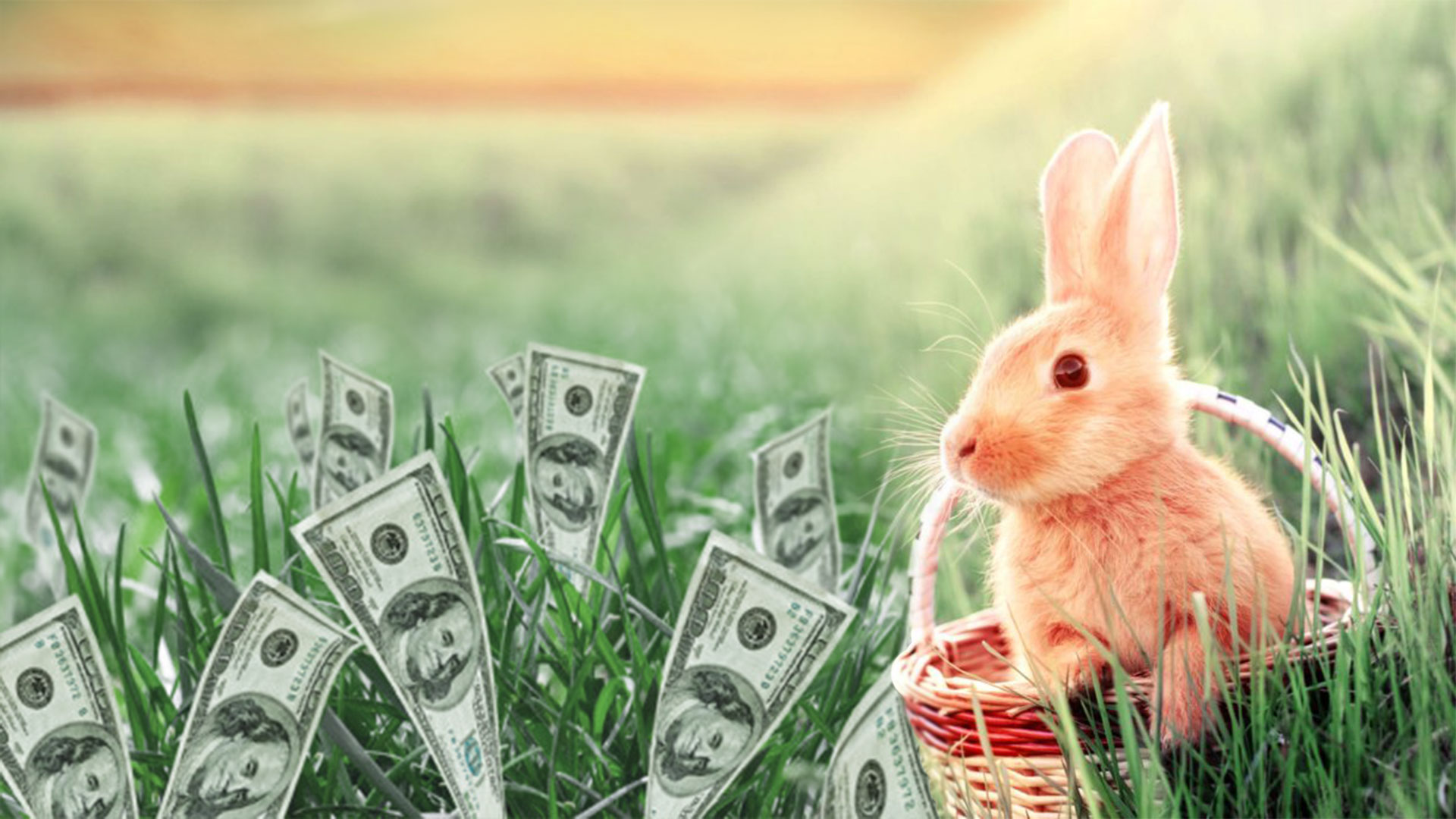 If you check the Easter spending statistics, then you'll see that people spend around $14.6 billion on Easter related goods. If you consider only candies, then it's around $2.1 billion. The average amount spent on Easter clothes, candy and supplies is $356.47. On an average, a person spends $28.11 on Easter candy.
It's a lot of money for candy. Do you feel that it's logical to spend so much money on something that would finished off within a few minutes? Isn't it better to save money and give personal finance lessons to kids. I'm not asking you to skip buying cady altogether. All I'm saying is there are awesome financial alternatives to jellybeans and chocolates; and these are better than empty calories.
1. Open a savings account:
Banks like Wells Fargo offer savings accounts for children above 13 years old. You can open a savings account for your children this Easter. This will be a very nice gift. Your children can learn how to withdraw money from the savings account or how to deposit money in the account. Plus, they will learn the right way to use an ATM card.
2. Buy stocks of a chocolate company:
How about giving financial lessons and chocolates to children this Easter? Buy shares of a good chocolate company like Cadbury or Nestle for your kids. Explain the concept of stock investment in brief. Don't forget to talk about dividends too. When your kids will get attractive dividends in a year, they will become more interested in investments.
3. Join 529 college savings plan:
You might feel that it's too early to think about college savings plans. But the cost of education is high nowadays, and it's predicted that the annual cost of studying in a public college would reach $40,000 in 2030. Parents or students have to pay $90,000 for a similar course in a private college. Instead of gifting Easter chocolate bunny to kids, why not use this festive event for giving money to your kids.
Open a 529 savings account for your children. This would help to avoid debt after they finish their higher studies. Moreover, you can some extra tax breaks from your state too.
4. Buy savings bonds for your children:
This is the best way to teach the concept of interest to kids. You can gift savings bonds and gift certificates to your children this Easter. The overall value of savings bonds grow over time and this can give 2 lessons to children - (a) the value of interest (b) the value of patience.
You can buy U.S Treasuries through Treasurydirect.gov.
5. Set a budget for buying chocolates:
It's good to give an allowance to children for doing chores in the house. For instance, you can give $3 per week to a 6 year old kid for completing all his/her responsibilities. But set a budget on how much he/she can spend every week. This will help kids understand the utility of savings. They will learn how much they can spend on Easter crafts, egg hunt event and dinner.
6. Help your kids to set up a business:
Children have lots of interesting ideas in their mind. So why don't you help them use those ideas into a money-making operation? Nurture the ideas of your kid and help him/her to make a business plan. Teach your kid how to develop and market a product. You can even prepare a balance sheet for your kid so that he/she can learn about profits and loss.
Conclusion
Ask your kids to make chocolates instead of buying Easter bunnies. This simple activity will teach them the value of hard work and patience. Your kids will learn to explore DIY options before buying overpriced products henceforth because the taste of homemade chocolate is much better than normal Easter bunny chocolates you get in the market.