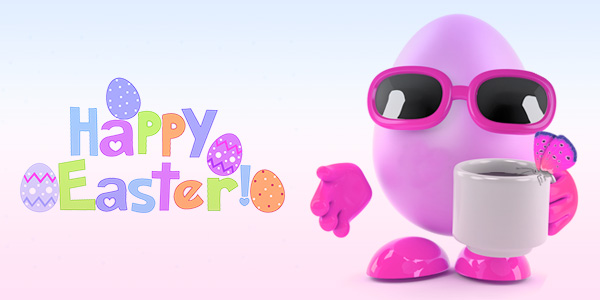 You must be preparing to celebrate Easter as well as spring events in your town. The itinerary for the celebrations could include egg hunts, games, puppet show, visits with the Easter Bunny and so on. However, before you embark on any such journey, pay a heed to the events that folks across the country are planning for themselves this Easter and you can follow suit.
EASTER 2015 EVENTS
MARCH 29
Conservation Egg Hunt – Timing, 2-3 p.m. The venue of this event is Rush Creek Conservation Area, 20501 McGuire Road, Harvard. A short hike would lead you and your kids to a wide range of bird habitats. This is where you'll have to search for "eggs" of the local birds. Egg hunt are usually organized for infants belonging to the age group of 4-13 years. However, they must be accompanied by an adult throughout the event.
In between the hunt, the organisers have included both prizes and refreshments for the participants. Cost of enrolment in the event is $4 for the local county residents and $5 for the non-residents. Online registrations are available since 23rd March, 2015. For that, you may want to visit www.mccdistrict.org. Or else, you can contact them at 815-479-5779.
APRIL 1
Bunny Breakfast By The Lake – This part of the Easter celebrations will be held on 1st April and are expected to at 9 a.m. sharp. The site of this event is located at LaBahn-Hain, 149 Hiltop Drive, Lake in the Hills. The place has serene backdrop as it is hosted by the Lake in the Hills Parks and Recreation Department. The salient features of this event is crafts, photos, bunny pancakes , etc with the bunny. For the kids to be eligible to participate in this event, adults are required to register themselves.
Registration fee for resident adults is $35 along with one child participant, whereas for a single non-resident adult and a child it is $42. Moreover, for every additional resident kid the registration fee is $20 and the same would cost $24 for non-resident additional child. Entry is free for children aged below 12 months. In order to register and for further information, you can visit www.lith.org or get in touch with them at 847-960-7460.
APRIL 3
Encounters: The Beginning of Hope – Timing: 7:30 p.m and the event would be hosted from 3-4 April. Venue of the event is Christian Fellowship Church, 3419 Walkup, Crystal Lake. A marvellous theatrical and musical community produced performance is on the anvil and would be performed by the Christian Fellowship Church Theater Arts Ministry. The theme of this fusion performance reminisces of the challenging encounter followers of the Christ had to face before crucifixion.
Organizers of this event has vouched that the drama sends a powerful message and would certainly move the audience to tears. This one event you can enjoy with your family with spending a dime. For information about this drama, you can call at 815-459-9473. Better still, you can go through their official website: www.cfchurch.us.
APRIL 4
Bunny Bash – Timing 10-11 a.m. and it would be held at Crystal Lake Public Library, 126, paddock Street, Crystal Lake. You can begin your day with a fun-filled story at the Ames Room and then straightaway head for the egg hunt that would be hosted in the Youth Department.
Though the organizers have kept the entry to this event free, yet all the attendees to the Bash must oblige by having themselves registered, and that includes adults as well. For enquiry and registration, you can call at 815-459—1687. You can also visit their online portal, www.clpl.org to register yourself.
Easter Egg Hunt – The Egg hunt once again! Timing for the event to start is 10 a.m. The location of this event is Living Waters Lutheran Church, 1808 Miller Road, Crystal lake. Here, in this event all children ranging from preschoolers to those reading in the fifth-grades are invited to participate by the church. Luckily, adults aren't left out lurking aimlessly. For them, the church has in offer free coffee and snacks.
So, this time you can take your entire family to have an eventful Easter without spending too much on food, decoration and gifts. Carry a basket or a bag to take the eggs home. Entry is free and so, all are welcome. For further details, you can call them at 815-455-2424. Moreover, the church has a website of its own – www.livingwaterschurch.com.
APRIL 5
Marengo united Methodist Church Egg Hunt – This egg hunt would start at 9.40 a.m on 5th April at Marengo United Methodist Church, 119E. Washington Street, Marengo. This hunt is free for children of all age groups. For enquiry, you can visit www.marengo-umc.org.
These are some of the events that are coming up this Easter in different parts of the country. If you want to make this Easter a memorable one without burning a big hole in your pocket, then you can lookout for such events in your local county or state.