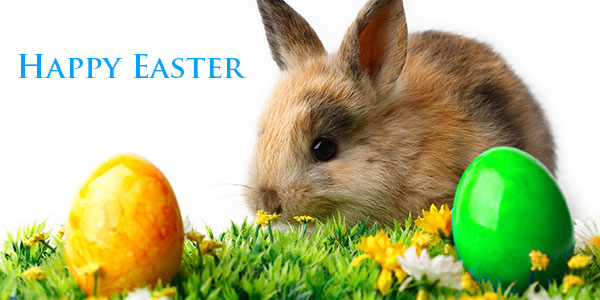 Holidays bring a smile on your face since this is the time to celebrate. With less than a few days to go, it's high time for Easter shopping. It is expected that people will spend almost $2.26 billion on Easter candy in 2014. Now, that's a lot of money and it's a pity to spend it on Easter, especially when credit card and student debts are rampant in the country.
Read along this article so that you won't have to keep all your hard earned dollars in one basket this Easter.
How you can celebrate and save on Easter
If you're not celebrating Easter for the first time, then you'd probably know that this festive day can put a big dent into your budget. Flowers, chocolate eggs, bunnies and a host of other items have been carefully arranged in the departmental stores. The idea is to make you spend more before even you think about buying the necessary products for celebrating Easter.
Every new turn of your trolley would make you pine more and buy more than what your budget allows. So, to help you stay focused and and avoid getting ripped by the retailers, here are the 5 budget friendly tips on happy Easter shopping.
Go to the store after Saturday afternoon: So what if you've not started your Easter shopping yet? Sometimes, it is good to be late. Most of the supermarkets are just over-flooded with Easter goods and retailers offer big discounts on them at the last minute. So, don't fret if you haven't started buying all the goodies for your Easter basket. Just pop into the store in the Saturday afternoon and buy what you need.
Use reward cards for buying clothes: Your children want to wear new dresses this Easter. However, as a careful parent, you know that you can't afford to splurge. So what do you do? Well, just look for those stores that are offering clothes and accessories at 40% or 50% discounts. The other thing you can do is buy clothes with reward cards. You can get flat 20% discount on your purchases by shopping through reward credit cards.
Use coupons for shopping: Just like the other popular festive days, you'll get coupons for Easter related products such as toys, baskets, and candies. All you need to do is search for the coupons available for your local stores.
Buy small items for your kids: Sometimes, it just seems to be a Herculean task to please your kids. No matter what gift you buy for your kids, they just don't seem to be happy. It isn't that you've spend a huge amount to buy the perfect Easter gift. You just need to use your brain and spend a few dollars to bring a smile on your kid's face. For instance, you can just fill the Easter basket with small items ($1-$5) such as candies. Your kids may just adore the gift and plant a kiss on your face.
Skip egg decorating kits: Several kids wait for Easter as this is the time when they can decorate eggs in different ways. Parents buy decorating kits from stores so that kids can give different looks to eggs. However, what most of them forget is the fact that lots of kits contain items that are easily available at homes. So, if your kids want to create beautiful Easter eggs, then just give them some bowls, eggs, vinegar, food color from your kitchen. Tell them you want to see how beautifully they can decorate eggs. Kids have innovative minds. You'll be surprised to see that how nicely they can decorate eggs with their crayons or stickers.
Some other ways to save on Easter
Here are some others ways to save while enjoying the festive day to the fullest extent.
Organize a potluck party: Well, it is always a pleasure to invite a friends or family for a brunch or dinner on Easter. However, it often creates a huge pressure upon your wallet since you've to cook delicious dishes for so many guests. Instead of crossing your budget to feed so many people, you can just ask guests to bring an interesting side dish. This way everybody will be involved in the dinner and can share your expenses too.
Eat simple and healthy foods: Cook simple dishes instead of expensive ones on this Easter. There's no point in buying and cooking expensive side dishes which most of your guests won't even touch. Prepare one main course, one side dish, a bread and dessert. Simple! Make sure you look for discounts on eggs and hams at stores. The more you can save, the better.
Use reusable baskets every year: Buy a metal Easter basket. You can use this basket every year during Easter. It is true that you may have to pay more in one year, but eventually you'll be a winner in the long run. You can save money on Easter baskets and moreover the basket may become treasured possession for your family.
Final words:
It isn't mandatory that you have to organize an event at your home and splurge. Taking advantage of free Easter events can be a superb way to have fun while saving money during holidays. Sometimes, local libraries or community centers organize free events for the people. You can just go there and take a nice picture with the Easter Bunny. Your kids can participate in the Easter Egg hunts and enjoy. don't miss out: Easter celebration ideas for penny-pinchers to have a memorable day