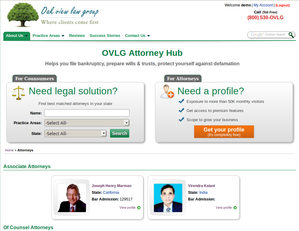 After months of effort, Oak View Law Group (OVLG) has successfully launched 'Attorney Hub' – a platform from which both lawyers and the consumers are going to be benefited. Being a law firm, OVLG has already been working with a huge number of attorneys; however, this 'Attorney Hub' is necessarily an attempt to boost the attorney client relationship in a much enhanced and better way. Essentially, the attempt is meant for strengthening the engagement between consumers and attorneys so that consumers can reach out to lawyers for legal solution without any hesitation or hindrance, and lawyers can become available to potential clients by showcasing their attorney profile and marketing expertise.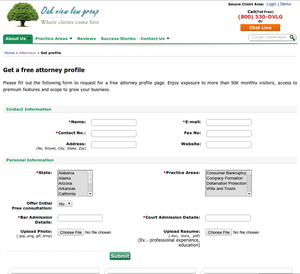 Though OVLG is already working with a number of attorneys from most of the states, we are trying to go a step ahead and join hands with attorneys from those states where we don't any representation as of now. Similarly, we are approaching attorneys who have expertise on areas apart from bankruptcy filings, company formation, wills, trusts and defamation protection so that we can serve the consumers in a better way who look for services from just what we have been offering so far.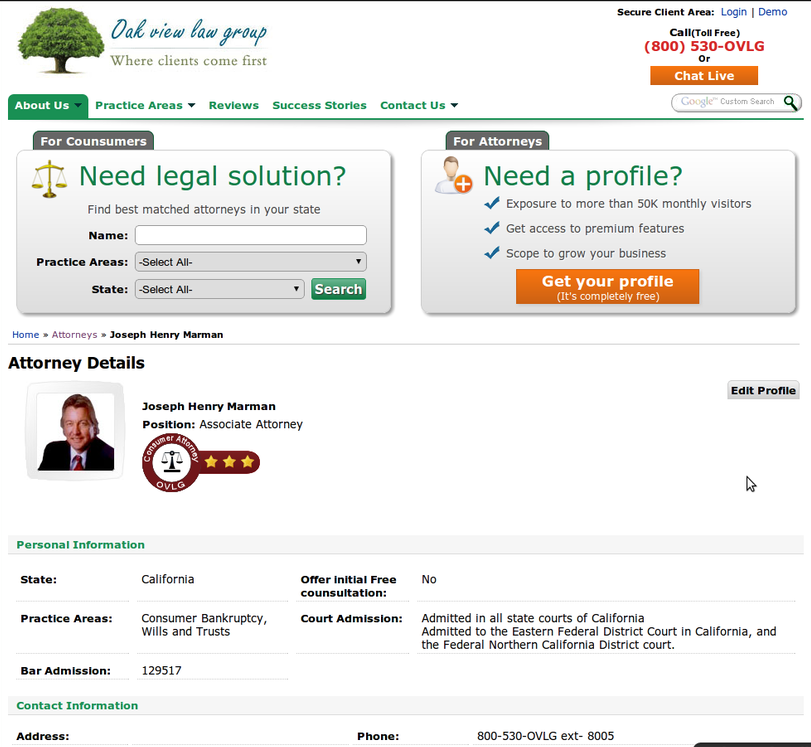 Lawyers, who want to get listed with OVLG, can simply claim their free attorney profile by filling out the submit form to. Once the verification procedure is done, the attorney profile is made live so that consumers can find out and reach out to the attorney with their legal issues.