Submitted by

armando@ovlg.com

on Fri, 08/27/2010 - 13:17
In the recent years the number of people filing for bankruptcy has steadily increased.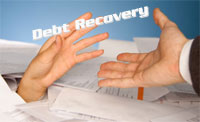 According to American Bankruptcy Institute, the number has increased to almost 50 percent from that of the first half of this year.
Bankruptcy filing is stressful and one cannot shake off the added difficulties that bankruptcy brings with it. You may end up feeling ashamed, overwhelmed, and depressed. But that does not solve your specific financial needs. For that you need to think out the various ways in which you can recover from this depressing situation. If you are finding it difficult to plan it out yourself, here a few tips that can help you out:
• Identify the root cause of the problem: Before you set out new plans to recover from your financial distress, conduct critical analyses of the same. You have to know what caused the problem in the first place in order to handle it in a better way. If you know the problem then it becomes easier to search for the right solution. For example, if you are facing a financial crisis due to overspending, put a check to your expenses to control it. You can also set a new budget or look for another job opportunity to increase your finances so that you can have a steady recovery.
• Set your goals: You need to set your priorities right before you start on a recovery mission. You need to be clear about your aims and functions along with the process you will follow to attain a steady recovery. Your future goals like whether you want to become a homeowner or buy a new car should be set out clearly.
• Evaluate your credit score: Credit score is the most important factor when it comes to getting access to future loans. If there are any inaccurate information on your report that can be problematic for any job application to mortgage rates. As a start up process if you can remove all incorrect information, it can significantly improve your credit score.
• Re-establish your credit: It is advisable that you take out two credit cards and pay them off in full. If you do not have any other debts, after a year, you can improve your credit score steadily.
• Do not get into any unfair deals: Lenders prefer to lend to people who have recently filed bankruptcy. This is because bankruptcy filing restricts them from filing bankruptcy over the next eight years. But while taking any further loans you should be aware of any unfair dealings. Stay away from those organizations and companies which offer payday loans and rent-to-own deals at high interest rates. Instead of jumping into deals that carry high interest rates it is better that you wait for a better one.
The notion that bankruptcy filing destroys your financial state altogether is absolutely incorrect. Your credit improves after bankruptcy filing because as your debts are cleared, you get a fresh start on your finances. When you file bankruptcy, it will stay on your credit report for 10 years. But you will be surprised to know that many creditors are keen on lending to those who have filed bankruptcy.
Thus even if you file bankruptcy it does not mean that your life ends altogether. If you are keen on recovering your financial state after bankruptcy, it is possible. All you need is your interest to set your disrupted things right.