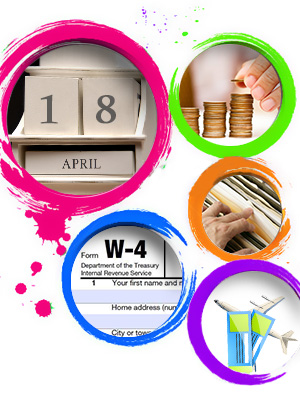 File a new W-4 form for a better return on investment.
Book your air tickets to keep your expenses down on your summer travel plans.
Check how your budget performed in the first quarter of 2016. Change it if necessary.
Use your extra money to reduce your credit card debts and student loan debts.
Make smart investing plans to qualify for tax deductions in the next financial year.
De-clutter your financial documents and make a fresh start.
Check out the tax mistakes that can push you towards trouble in 2016.
Install energy efficient equipments in your home to qualify for tax deductions.
Make sure you take advantage of child tax credit to save on tax.
Financial to-do list - March 2016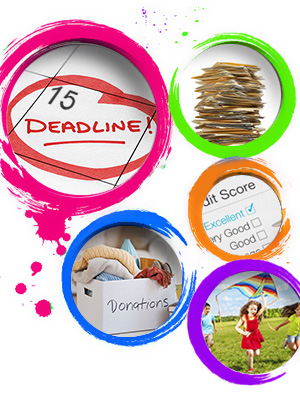 File your income tax returns by the end of this month.
Come up with a debt repayment plan to do away with your outstanding debts.
Create a budget for the kids' summer activities.
Check your financial papers and remove the unnecessary ones.
Update your beneficiaries on your insurance policies and retirement saving accounts
Automate your charitable donations so that you don't have to give a big amount at the end of the year.
Check your credit report and correct the mistakes.
Financial to-do list - February 2016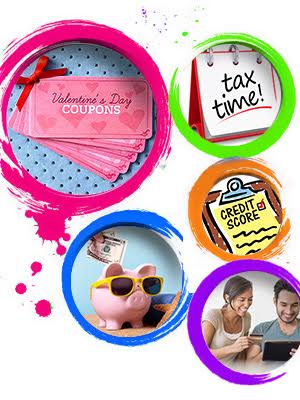 Get ready for the tax filing season. Organize your W-2 forms and 1099 C forms, records of charitable donation receipts, etc. properly.
Save money if you're planning for a spring break or a summer getaway.
Check out the promo codes if you're planning to shop online for the Valentine's Day.
Check your credit score. If it isn't good, then plan your to-do list to improve it.
Have a talk regarding money and finances with your spouse.
Track your progress on your financial resolution. If you've stopped taking steps by the second week of January, then it's time to give another shot to fulfill your resolution.
Adopt one good financial habit so that you can take a one step ahead to become a good money manager.
Financial to-do list - January 2016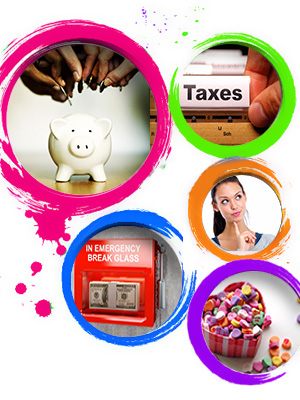 Pay off your holiday debts. Deadline - 31.1.2016.
Plan your vacation, back-to-school, holiday budget for 2016.
Decide about your new savings goals for 2016.
Buy a nice gift for your Valentine in advance.
If you're likely to get a tax refund, then file as soon as possible. Deadline - January 25, 2016.
Create an emergency fund for the rainy days.
Make your investment plans for the year.
Review your insurance coverage and decide if you need to change your insurer.
Financial to-do list - December 2015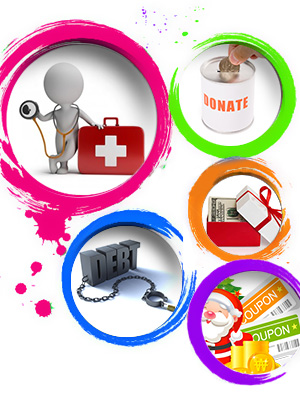 Create a plan to use your holiday bonus. Allocate 10 percent of the bonus for fun and 90 percent for financial priorities.
Review your financial progress in 2015 and create a new plan for 2016.
Donate to charitable organizations before December 31, 2015 for tax savings.
Pay off your debts so that you can start the new year without any financial stress.
The open enrollment period for Medicare is December 7, 2015. Make sure you enroll in a Medicare Advantage Plan by this deadline.
Enroll in Affordable Care Act or change your plan by December 15, 2015.
File W-4 and think about the tax filing returns before the year ends.
Get exciting deals and Christmas coupons at retailmenot.com, coupons.com, goodsearch.com, etc.
Financial to-do list - November 2015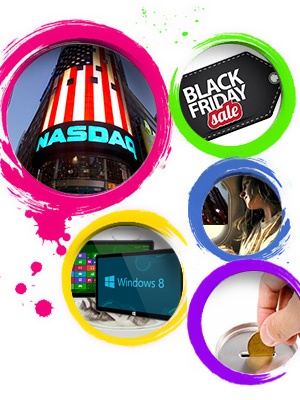 Snag the best Black Friday deals from Blackfriday.com and check out the coupon codes at Walmart.
Use credit cards with lowest interest rates for shopping.
Create a special budget for your last-minute festive expenses.
Buy Windows tablet, kitchen goods and appliances as they will be available at low price.
Book your air ticket on the Thanksgiving morning. You'll reach your venue in the morning and save minimum $200.
Create your shopping list for Black Friday, Thanksgiving, Cyber Monday and Christmas.
Create a budget for charitable donation to save tax and avoid getting requests for donations during Christmas.
Put money in the stock market since it's the best time to invest.
Financial to-do list - October 2015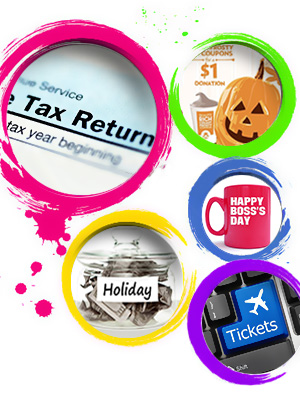 Establish a SIMPLE-IRA if you're a self-employed person. Deadline: October 1, 2015
File your individual tax returns. Deadline: October 15, 2015.
Get amazing Halloween coupon codes from Groupon and exciting deals from Hotels.com, OrangeOnions, IHOP, and Disney Store.
Redeem your reward points and book your air tickets if you're planning a tour in December.
Dip your credit or debit card when you buy something to enjoy a hassle-free shopping experience.
Buy a new set of tires to save your car from chilly winter onslaughts.
Sell your unwanted items in a yard sale or at a consignment store to boost your Christmas fund.
Have a talk with your co-workers and buy the best gift to impress your boss on the Boss Day. Deadline: October 16, 2015
Create your holiday budget for 2015. This would include how much to spend on gifts, travel and food.
Financial to-do list - September 2015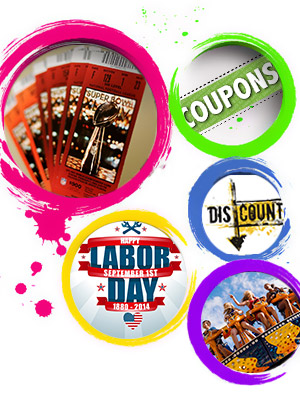 Save money for NFL tickets for yourself and relatives. You can check here for tickets: Stubhub.com , ticketcity.com, etc.
Get coupons and promo codes for NFL tickets from retailmenot.com/coupons/nfltickets.
Have a look at your favorite NFL team's fan forum. You may get some tickets for free.
File your (i) corporate tax returns (ii) trust income tax returns (iii) partnership tax returns for the 2015 tax year by September 15, 2015.
If you're self-employed, then set up SIMPLE-IRA for 2015 by October 1, 2015.
Get coupons at Black Angus Steakhouse and other top restaurants to have sumptuous meals.
Buy vehicles, appliances, school supplies, jewelry, old models of iPhone this month. You'll get heavy discounts on these items.
Participate in the National PrepareAthon and get your toolkits to be ready with your emergency plan for your family and pets.
Make a special plan to meet your financial goals in the last quarter of 2015.
Review your accomplishments and decide what else needs to be done to get a good performance review at the end of the year.
Tons of discounts and deals are available on resorts as they're quiet and less crowded. You can have a romantic getaway there during the Labor day holiday weekend.
Take your kids to amusements parks as tickets are cheaper during this time.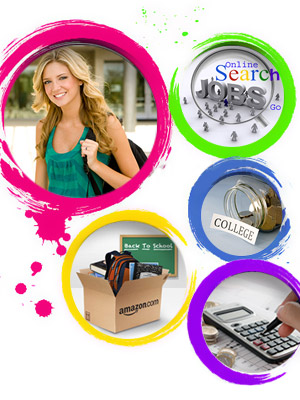 Financial to-do list - August 2015

Check out the amazing deals in Amazon and Walmart for back to school shopping.
Look for student aids and grants.
Buy school supplies on Sales tax free days (http://www.freetaxweekend.com/), mainly within the first 10 days of August 2015.
Buy or rent new/used textbooks at affordable price.
Calculate how much you saved in 529 savings account if your kid is going back to school.
Ask your children to upload or share their CV or resume in job portals for short-term Fall jobs after joining their schools and start saving for the festivities ahead.
Save money for a professional wardrobe and presentation - a suit, a leather portfolio, shoes, wrist-watch, tie, belt, wallet, pen, business card-holder, a brief case.
Save money to buy the National Football League games' tickets with your school buddies.
Create a budget and plan a menu to celebrate the upcoming friendship week with your School friends.