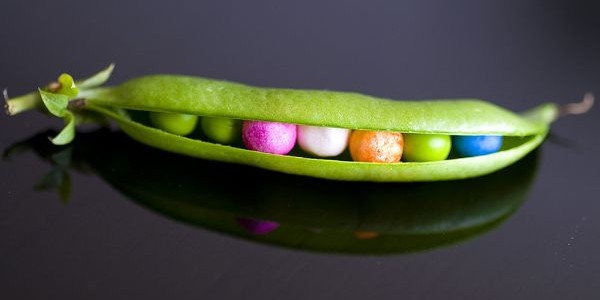 It is easy to get plunged into a sea of despair when confronting mammoth debt burdens. When you fail to pay them with normal and minimal efforts, you start believing them to remain with you forever.
However, if there is a will, you can ambush even the biggest balances in record time. Apart from some real help from a professional entity, I undertook some steps (which might sound weird and unconvincing) that too helped to bring down the 'become debt-free' tenure. Here is my story. You decide if it's crazy or laudable.
The Short Version:
I was able to improve my financial situation with the help of a professional debt relief organization. Again, I made some serious life changes and applied some hacks. Though I messed up a lot down the line, ultimately I came out victorious and managed to resolve all my debts (around $20,000) in only two and half years. Today I'm completely debt free and avoid incurring further debts. I also help people so that they can live a debt-free life too!
The Long Version:
By the beginning of March 2011, I was knee-deep in debt - all incurred due to the extravagant expenses during Christmas, New Year's Eve and vacation in Mexico. The situation was too suffocating and I was looking for an exit. The debt levels were increasing day-by-day and I had to take some drastic actions. Fortunately, I came to know about a debt relief firm named Oak View Law Group. Initially, I was a bit hesitant as I was very much aware of the increasing scams in the country. However, when I saw the customer reviews, I was convinced.
It was BG who first introduced me to the program and made me understand all the details, the pros, and cons. I enrolled myself in the program during the end of June 2011. It was amazing to experience that there were no annoying and harassing phone calls from the creditors within days after joining the program as now they were directly contacting my representative who was negotiating with them on my behalf.
I was paying monthly installments towards my trust account so that a lump sum amount could be accumulated for a settlement. In the meantime, my representative was in touch with my creditors and carrying out negotiations. Once there was enough fund in my account, the settlements were done and payments were made only after I nodded to the settlement that they offered.
All my debts were resolved after two and half years from the day I joined. I cannot explain how happy I was at that time. It was a big relief. The feeling was like having a rebirth and I was no longer dying with my debt burdens.
However, apart from the genuine help that I received from Oak View Law Group, there were some awkward and out of the world stuff that I did to pour more funds to my trust account and escalate the momentum of the debt free journey. Here are five of those:
1. Sold plasma and ate rejected food: I became an avid reader of personal finance blogs during that period, and it's how I came to know about John Schmoll, who runs the personal finance blog FrugalRules.com and his weird habits to pay off debts.
I was greatly moved by his unusual daily diet to cut costs. Hence, I too started eating nothing but rejected frozen pizzas and stale bagels during afternoons, which lasted for 6 months. Those were tough days. But this way I managed to save around $100 every month.
Apart from this, I also sold plasma three times a week for about five months to earn more disposable income besides doing my day job. I threw all these extra money towards my balances.
2. Bought nothing new for 2 years: It was the time when I realized that I didn't need everything and could survive with what I had. I stopped paying myself and became less shy. I didn't buy myself a single outfit for two years. I started borrowing things and even asked for favor whenever needed.
It was a very stressful time. However, I was determined to get out of the crisis. So I attacked all my balances with every single penny I earned and saved.
3. Sold household items: I sold many of my household goods during that tenure to have more funds at my disposal. Since my priority was to get out of debt as soon as possible, I sold many items that weren't even crap.
I sold my almost brand new LCD TV and washing machine, which helped me earn another $900. Luxury and entertainment were stuff that I couldn't think of during that time and perhaps were unaffordable too.
When we cleaned up our house after the post-holiday craziness, we found tons of unwanted goods that we owned. Bags, shoes, DVDs, books, ipods, old cell phones, PCs, old kayaks, skis that didn't fit and the list went on. We sold all these stuff that we certainly didn't need and used the money towards filling up my trust account.
4. Worked at both day and night jobs: Besides doing my day job, I worked as a senior caregiver for an aged woman for around 5 months. Sleep was something that was unknown to me during those days. So, after working for 7 hours in my day-shift, I took this caregiving job without any second thought.
Though I lost all my mental health for some time, there was a hope for a better, stress-free and debt-free future. During the tenure, I managed to accumulate funds around $4800, which I used towards resolving my balances with my creditors.
5. Sold my car and bought a bike: I sold my car, purchased a bike and rode it to work. Selling the car was a huge decision since it was a gift from my father. However, I had to do it. The idea sounded better than to file for bankruptcy.
Apart from the money that I got at my disposal by selling off the car, I saved good digits as there were no expenses for gas, insurance, maintenance, license, taxes, and parking. Besides the financial relief, riding the bike down to work proved to be beneficial for health too. I lost 10 pounds in just three weeks.
I used the $4500 that I received by selling off the car towards filling up my trust account and the amount helped to escalate the debt payoff process.
Believe me, I had no other door open than to go through these paths. What I did was very much needed for the well-being of my family. Moreover, I learned many things during those two and half years. However, perhaps it wouldn't have been possible if Oak View Law Group wasn't there. They gave me the very motivation and support that I needed badly and I'm thankful to them for this.
Trust me, just like me you can get out of debt too. You may not require practising weird things like I did. Just sheer determination, patience, and some lifestyle changes will definitely do the much-needed help.
Ready to get started?
"This story has been posted by our client KB from NY. We wish her all the best in life and hope her dad makes a speedy recovery".