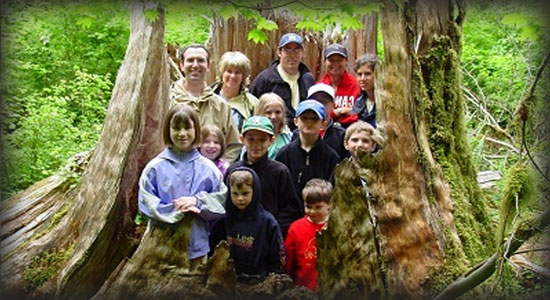 President's day weekend is a great opportunity to take a long winter break with family. In honor of our founding fathers (Washington, Jefferson and Madison) you can visit some historical places with family. Here are some ideas to plan a getaway to enjoy the winter season and get some rejuvenating energy too. The long weekend is perfect to enjoy a romantic V-Day getaway as well. Or just go for shopping to get great deals on various things.
Ideas to enjoy a family getaway on president's Day weekend
Plan a getaway with your family on this President's Day weekend. Search online to get some good travel deals offered by hotels and restaurants.
1. Visit a national park with kids
All national park around the country will be open for free during President's Day weekend. Your kids will enjoy the holidays. Visit Kids club, bicycle rentals to offer your kids a fun-filled weekend.
2. Take a trip to Philadelphia
Philadelphia is the most eventful historic destination you can visit on this President's Day weekend. Visit Independence Hall Visitors Center and experience ranger-led gallery, Constitution centre, Liberty Bell and many other historic places along with your family. As V-Day is just around the corner you may experience the demos of 18th century way of enjoyment or chocolate making process at Betsy Ross House.
3. Enjoy a snowy and Ski gateway
Get the best opportunity to enjoy a snowy gateway on this President's Day weekend. Enjoy slopes in north america. Many hotel offers complimentary entry at kids club, cross-country skiing, tubing, snowshoeing and ice skating. Get more information from internet regarding free meal and stay.
4. Have fun at indoor water park
Northwest to southwest places in USA are ideal to have fun with water. Take advantage of these 3 days break to enjoy pool party at an indoor water park.
5. Night stay in castel
If you want to visit some old fashioned Victorian castle hotel in this weekend then New york will be the best choice. There are many resorts for families where you can get free meals for your kids.
What are the deals available on President's Day weekend?
President's Day is also known as retail holiday just like Black friday. This is the prime shopping time when deals and discount are available. You can get deals on winter clothes, electronics (laptops, HDTVs, tablets), furnitures. You can get upto 10 percent off on various products. The sales will start earlier so visit store to get the best deals.
Conclusion
Above all, this month is ideal to watch whale in Virginia beach. A great treat of your eyes. So, plan Virginia trip with your family to enjoy beach resort, animals and the weather as well. Visit museum science technology centre, animal centre with your kids. They can get some contemporary essence while viewing liberty bell, museum so on. So, your kids will not get bored on the long weekend.