Are you planning to go for a ski vacation for the first time? A ski vacation requires proper planning, right knowledge, choosing the correct timing of the trip and so on. You can go through the following lines to know the ABCs of planning a ski vacation.
How to plan a ski vacation step-by-step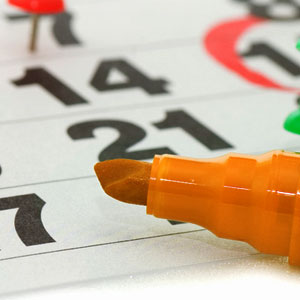 If you are planning to go on a ski trip for the first time, then you need to make a step-by-step planning. Here's how you can plan a perfect ski vacation.
1. Plan a budget - Everyone knows that skiing trips are usually expensive. So, you need to carefully calculate the amount of money you're likely to spend so that you can plan a suitable budget. Here are some things you need to consider in order to prepare a budget.
Call to know the rates and availability - To begin with, you need to check the availability and the cost of certain services which you'll need.

Airlines - Even if you know the cost, call to verify the exact rate during the time you're planning to travel. Usually, you'll get relatively cheaper tickets if you plan to travel during the weekdays instead of weekends.
Driving cost - If you plan to drive to the destination, then with the help of Google maps, you can check out the mileage and the amount you need to pay for the gas.
Hotels and resorts - One of the sought after places to stay in a ski-vacation is a ski-resort. There are several resorts which particularly function during the winter months. Call the hotels and resorts and check out whether or not there are any discounts since the companies might have unadvertised specials on certain dates, which you can choose for your vacation.
Taxi companies - Check out if there are any shuttle service from the airport to your hotel/resort. If not, then you'll have to hire a car and need to add that cost to your budget plan.
Lift tickets - Call the hotel/resort you're planning to stay andk out the cost of lift tickets.
Prepare a food budget - You need to include the cost of food, too. Check out whether or not there are any supermarkets where you're planning to stay.
2. Check the skill level of the group and choose a destination - You need to check out the skill level of the group and also the "Mountain Stats" to verify whether or not it has the proper mix of skill levels. If required, choose a ski school and check out the number of certified instructors and their skill level. If you find more number of level two and level three instructors, then it's a professional ski school. Also, you should inquire whether or not there are special beginner packages along with women's ski clinics, kids programs, baby boomer clinics, mogul and steep clinics.
3. Make detailed planning of the trip - To start making the final plan, at first, make a list of all the resorts which satisfy most of your criteria as discussed in the above two steps. Then, ask your group to vote in order to choose one. Now, select a date based on the weather reports as you want to travel during a favorable time. After the dates are final, make necessary reservations.
Tips to save dollars on ski trips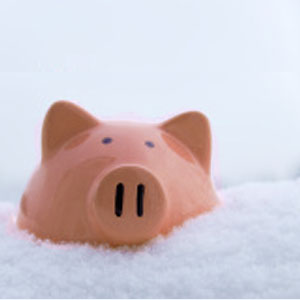 Here are certain ways to save money on your ski vacation.
Opt for accommodation in the town - By opting for a lodging in the town instead of a property in the slope-side, you can save a good amount on your lodging expenses. However, if you choose to stay in the town, take into account the cost of renting a car and parking while planning your budget.
Reserve multi-bedroom condos - If you're travelling in a group, you can go for multi-bedroom condos to save money. These units have kitchens; so you can prepare one meal and save the cost of eating outside for every meal.
Travel in a group - You can save a considerable amount if you travel in a group. By doing so, you can save on food and hotel cost.
Buy multi-day lifting tickets - Usually the multi-day lifting tickets are cheaper than single-day tickets. However, you may lose dollars if you change your resort on your vacation.
Check out ski packages - If you opt for ski packages, then you might find a resort offering lodging and lift ticket at a price which you might have to pay only for lift ticket.
Myths and truths regarding ski-trips
There are several myths regarding skiing. Though they're true to some extent, there are way outs, too. Here's such 3 myths and realities, which will help you decide about your skiing vacation.
Myth: It is very difficult to learn skiing techniques - You need to devote lot of time to learn to ski properly. Reality: It is true that there's no alternative to falling down in order to learn skiing. However, the advancement in equipment have made it much easier to snowboard or ski. If you are a novice, you can use equipment specially designed for beginners and you should first try at gentle novice slopes.
Myth: A ski-trip is an expensive vacation - Skiing is an expensive sport. Reality: No one can deny the fact that skiing is an expensive sport since the equipment (such as, proper clothing, boots, skis and boards) are expensive along with transportation, meals and lodging in skiing resorts. However, there are ways to reduce the cost. One of the easiest options to lower down the cost is to rent the equipment instead of buying.
Myth: Skiing is the only thing to do in such a vacation - Many of you think that you should go on a ski vacation if you really enjoy skiing as it is the only thing to do and enjoy in such a tour. Reality: First of all, apart from daytime skiing, there are nighttime skiing facilities available in some places. You can also enjoy different types of outdoor sports; and you can choose as per your liking. Moreover, skiing destinations are picturesque and you can enjoy surreal beauty of nature.
What to carry in a ski vacation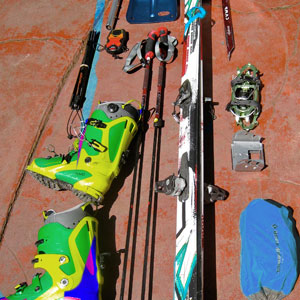 Here's a checklist regarding what you need to carry in a ski vacation.
Ski rentals - Make reservations for your rental equipment. It includes snowboards, skis, helmets and if required clothing.

Clothing - Make sure you're equipped to combat different types of weather. Must haves:

Gloves - 2 pairs; one for slopes and the other for off-slope activities
Hand warmers - Especially if your hands get cold easily
Bathing suit - So that you can enjoy hot tub in the resort
Long underwear - Moisture-wicking layer to keep you warm and dry and to provide cushion to your skis
Long-sleeved thermal undershirts - To keep you warm
Ski liner - So that the helmet fits rightly

Lift tickets - You can buy multi-day tickets in order to save money. You can inquire whether or not your lodging provider sells lift tickets at discount rate.
First Aid - It is better to carry some essentials along with you like medicines for diarrhea, cold, minor pain, antacid, along with band-aids and blisters.
Sunscreen and moisturizer - Usually SPF 15-30 sunscreen is recommended to use before you go out to the slopes. You should stuff moisturizers in your ski boots since the air in that high altitude is very dry. Also pack some lip balm as the lips become dry when you're out in cold for a long time.
Ski goggles - Sun rays are much more intense in high altitude. Also carry goggle wipes which you'll need for snowy conditions.
Along with above, it is advisable to purchase suitable travel insurance coverage for your ski vacation. This is because, if your trip gets cancelled or any of your family members gets injured, you'll be reimbursed for the amount you've already spent. Depending on the insurance plan you opt for, you'll also be reimbursed if there's any medical expense in your trip. However, before paying for medical insurance, check out your current medical plan to know what's actually covered; based on that, you can pay for your medical coverage in your trip. Do not forget to carry your medical insurance cards in any trip, especially if it's an adventurous one, like a ski vacation.
So, what you're waiting for? Plan your trip and head towards your much awaited ski-vacation. A storehouse of enjoyment and relishing memories are definitely waiting for you.