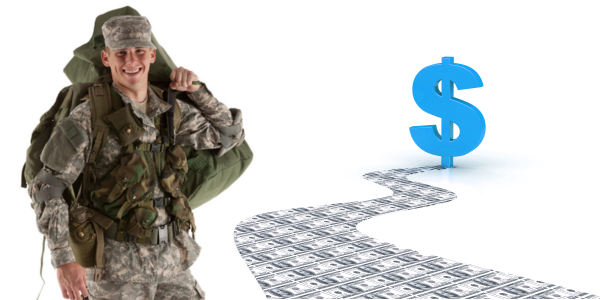 "A hero is someone who has given his or her life to something bigger than oneself." - Joseph Campbell.
Eleventh November is observed as the Veterans Day. This year let's plan something different for our heroes. Always remember, the peaceful nights we spend are gifts from the warriors of our country.
The experience and courage of our soldiers keep us protected from foreign bandits. It's their sacrifice that is helping us to live our dreams. So, let's honor the brave heroes of our nation in a unique way.
Some useful ideas to help veterans
Do you know any veteran personally? He/she can be your relative, neighbor, or a friend. Then, share these helpful ideas with them to make this day special:
Find new roads for the retired veterans
Getting back to a normal civilian life after retirement is a real challenge for the veterans. As civilians, it's our duty to help our heroes face this challenging transition. You can share these ideas with the veterans to help them lead a normal life:
Prepare for a civilian life again - A soldier's life is full of discipline and marked by boundaries. Coming out of that all of a sudden and leading a civilian life is a real challenge. Army Career and Alumni Program help the soldiers to accommodate in their civilian life post their army careers. Retired veterans can take the help of this program, or they can also seek help from career counselors to lead a normal life post-retirement from the army.
Enroll for post-army careers - Getting an employment post-retirement is a tough job. So, soldiers should enlist themselves for post-army careers before retirement. They can opt for Partnership for Your Success (PaYS) Program that gives them an opportunity to prepare for the future besides serving the country.
Use professional training certificates - Professional and trade certificates praise the veterans for their specialized skills. These help them to shine in their civilian careers as well.
Select teaching as profession - If the retired veterans are interested in teaching, then they can choose it as their post-army career. In this case, the "Army's Troops to Teachers program" is of great help.
Take advantage of the retirement benefits - After retirement, soldiers should opt for VA Pension Program. Retiree benefits also help the soldiers to pay for their college, home, life insurance premiums, and so on.
Opt for a retirement plan savings - Various savings plan are there to help the veterans out of their misery post-retirement. The "401(k) plan" and "Thrift Savings Plan" help the soldiers save for their retired life.
Stretch a helping hand for the needy veterans
"A friend in need is a friend indeed."
Our soldiers are always there when we need them. Now, it's our turn to be by their side when they need us. They combat for the prosperity of our motherland. While performing their duty, some veterans lose their homes and are hospitalized. They need our help. Find out four ways to help the needy veterans:
Assist the emergency shelters - The emergency shelters are built to support the homeless veterans. Contributing personal care items, clothing, food, or cash will help the homeless and needy veterans.
Collect money for varied programs - Money is the most important thing that can give a sigh of relief to the veterans. Raise funds for different programs by contacting churches, civic and business groups, schools, veterans service organizations. This'll help the vets to handle their immediate problems.
Provide shelter for the homeless vets - Physically challenged vets need special homes that can accommodate their disability. "Home for our Troops" is a national, non-partisan, non-profitable organization that build special homes for the disabled veterans. Help this organization fulfill its goals by arranging and donating funds.
Simply say thank you - Simple words of gratitude like "thank you" can bring a smile on a veteran's face. Complementing veterans for their job will make them feel good. Thank the soldiers for their duty through platforms like Anysoldier.com , United We Serve, and so on.
Help whenever needed
Soldiers are those pillars of our society who helps to maintain the equilibrium. It's because of their sacrifice that the nation is standing strong amidst strong winds. We should try to help each and every veteran who need our help. Not only the organizations, we as individuals should also find different measures to help our heroes.
Don't miss out - Retirement income: 7 popular sources you can earn your bread