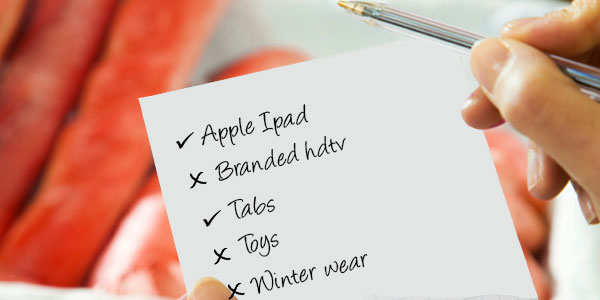 There is no dearth for shopping deals and discounts this season. However, there are certain things that you shouldn't buy on November 29th. This is because there are particular items that would be available at a much cheaper rate later in December and New Year than on this Black Friday.
List of items to avoid this Black Friday
Here is a list of some items that you should wait for December instead of buying them on Black Friday:
Game consoles - When speaking about video game consoles, you'll get better deals by opting for those that come added with something extra. Sadly, experts were quoted as saying that there is little to expect in terms of discount on some of the most popular next-generation consoles, regardless they come bundled or not. Nevertheless, being quite a rage amongst the consumer, these video game consoles would sell like hot cakes and so, it would be wise of you to buy any one of these at their listed price. This you should do even if they aren't sold bundled with either a controller or a game or both.
Toys - This is often repeated by most of the leading financial experts and news portal, and so, its mentioned here as well: Black Friday isn't a good time to buy toys. A lot of toys will be sold on discounts for Black Friday and it may appear to be a good idea to wrap up your shopping early. However, you wouldn't enjoy that sinking feeling you'll experience when the same toy is sold at a much cheaper rate in less than just two weeks from Christmas.
Branded HDTVs - Though Black Friday is considered to be one of the most conducive times to get a new TV, yet don't expect to buy any one of these at the most attractive rates. Its true that you'd get a wide variety of TV that cater to different budgets and tastes at a pretty affordable rate, but then branded ones don't dole out the best deals. Generally, it is the lower-rung manufacturers that sell their goods at rock-bottom prices. On the other hand, branded TVs are sold at the best rates during the late December since manufacturers want to clear out their old stock after the holidays.
Winter-wear - On the occasion of Black Friday, you'll get to witness some of the most suitable apparel coupons of the year from a myriad range of retailers. However, if you really want to buy some winter-wears like a coat or a jacket, then instead of buying them on Black Friday, you'd be better to have them purchased in January since that will be the time when woolen garments will be sold at much deeper base discounts. You'll come across a lot of coupons at that time also, which would make the end-of-season sale all the more meaningful and cost-effective for you.
There are lots more that you should wait to buy, instead of getting them on this Black Friday. All you'd have to do is to watch out for more or conduct a market survey.