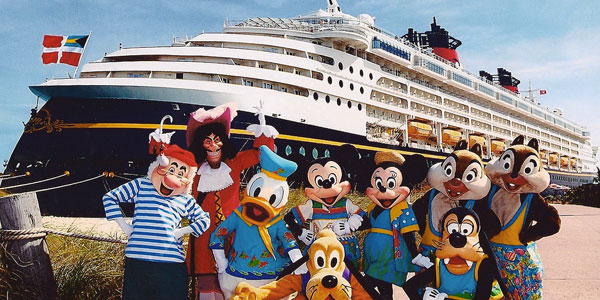 Is this year too special for you? Have you just retired from work or do have your 5th marriage anniversary in this year? Whatever the reason is, if you want to make this Thanksgiving Day really memorable, then onboard celebration plan is perfect. Celebrate this Thanksgiving Day on cruise with your families. Your kids will enjoy the cruise celebration along his/her grand mumma and grands pops. Besides, the amazing ocean view along with delicious foods and merriment will help you celebrate an occasion even more.
What are the things a cruise will cover?
Onboard celebrations are very popular for these major holidays such as Thanksgiving, Hanukkah, Christmas and New Year. New year cruises are more expensive than others. You'll enjoy a lot as you get special meals such as potato pancakes, stuffed turkey dishes, cranberry sauces, trimmings, champagne toast etc. Apart from these, you can get a decorated festive atmosphere. They will serve pumpkins and cornucopias, followed by wreaths and decorated trees. Cruise celebration timing, departure date and place will vary from cruise to cruise. You should inquire first and book in advance. Moreover, if you love sports, then football broadcasts will really make your day.
You can get some details of holiday cruises which will make this Thanksgiving day a memorable one.
Princess Cruise
You can get ample of enjoyable and eventful fun activities in this cruise. Many contests will make your day happening and eventful. You can experience its last years new addition special "giving thanks" trees. Moreover giant screen is waiting for you to enjoy football games, outdoor movies.
Venue: Los Angeles on November 22
Roundtrip New Orleans
Enjoy an eventful tour to Oak Alley Plantation and mind blowing music concert in this cruise. Enjoy traditional feast with full of regional flavour. Gingerbread house and ornament making workshops will be really enjoyable as you can sing the Christmas carol song. You can get a complimentary pre-night celebration at the cruise on December 19.
Venue: December 20
Disney Cruise Line
Meet Mickey and Minnie in disney cruise line with your kids. Give your kids the best gift ever. They will really enjoy when a special turkey towel animal will come in the chamber. You'll enjoy the NFL games live in the cruise. And of course, the family pool is really worth spending on this cruise. You need to book as early as possible. This cruise will start at the very beginning of the festive season.
Venue: our-day cruise to Nassau and Castaway Cay on November 24
American Cruise Line
Enjoy the Ocean view from Mississippi river and Historic South and Golden Isles cruises offered by American Cruise Lines. You'll enjoy many areas, traditional meals (turkey, ham, stuffing, mashed potatoes, cranberry sauce, green beans, apple pie). If you love cooking, then you can join an event where the head chef will teach you how to cook delicious dishes.
Venue: November 22
Lastly, onboard celebration is really enjoyable for those who want to get a different festive taste this year. The best part of a cruise is you'll get all fun filled day with your family and friends. But the bad part is you'll miss the Black friday shopping. Black Friday deals are available now. So, start shopping and get the best deals on shopping as well as on cruise. Try to search online to get more updated information. Holidays are moving closer. So don't be late to catch the best opportunities.