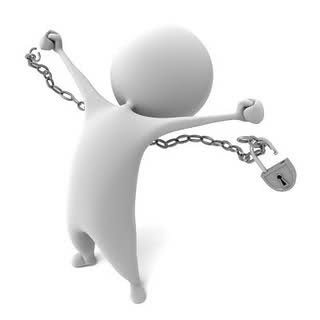 There's not a single family left to be contaminated from the severe effect of debts in the face of global economy. The family income is not enough to pay for the educational expenses of their children. With the rising cost and piling debt burden they are forced to take out a student loan for higher education. But don't you think just taking out a loan is not the only solution to this problem? After your child comes out of the university with flying colors, he will still be a slave to debt. Once he attains a job, an overwhelming portion of his paycheck will go for repaying debts.
In this economic meltdown many young people are still jobless. And few of them who have managed to secure a job, fail to get a hike. These youngsters are often struggling to pay off their debts along with their house rent, bills and taxes. But now students can apply for a student's loan forgiveness program according to Obama's implementation of this new rule.
Know about the Student Loan Forgiveness program by Obama
President Obama states that under certain specific terms an individual will be eligible to eliminate his student loan debt. Implementation of Student Loan Forgiveness Program will definitely help those students who are completely over burdened with piling debts. Unfortunately, students who have opted federal Stafford, Grad Plus, and Perkins loans will fail to avail the loan forgiveness program. An individual will not be able to utilize the loan forgiveness program if he has a private student loan debt. However, Income Based Repayment (IBR) Programs will be a better option for him in this situation.
Here are 3 simple ways to give you relief from your insurmountable debts:
Loan Repayments Percentage
The loan repayment percentage will lower the payment of each month with the help of a federal student loan forgiveness program. From 15% of discretionary income it will be reduced remarkably to 10%. Discretionary income is the amount that an individual is left with after paying the tax bills and meeting his other essential expenses. So, this 10% can be valuable for debtors who are planning to save for securing their financial future. And it will be extremely beneficial for those who are dependent on this remaining fund after repaying the owed amount.
Duration of Loan
As per the Obama's Student Loan Forgiveness Act the duration of student loan forgiveness program will be lowered to 20 years from 25 years. If you make consecutive payments for 20 years then the remaining debts will be forgiven under federal law. And if you repay the amount without falling behind payments for 20 years then this will declare the completion of your loan program.
Additional advantages
Youngsters who are already in a public service job or students who are aspiring to select public service as a lucrative career option can qualify for loan forgiveness program. Debtors can eradicate the student loan within a period of 10 years only if they have repaid the owed amount for successive 10 years without a single default.