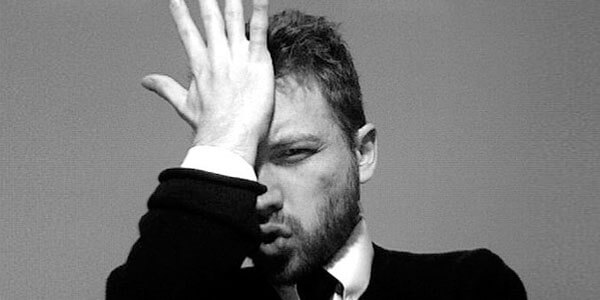 Mistakes are very common and obvious things, especially when it comes to finance. Both youngsters and elders make costly money mistakes. And this includes dads too. There's a proverb you may know, "The man who makes no mistakes does not usually make anything." Most often, many of you are feeling guilty of some of your financial mistakes. However, you must understand that you have accumulated not because of anyone else's fault but yours. Thus, you may also be aware of these mistakes which can totally change your lifestyle.
1. Having excessive credit card craze
Many people are often unaware of the proper usage of credit cards. They love to swipe a credit card for each and every purchase to meet regular needs. And this is probably most ruinous financial mistake. You should follow a realistic household budget at your initial age. Thus, you can optimize the excessive usage of your plastics. Because, don't forget that you need to pay your each and every bill on time. If you're unable to pay off your credit card debts in time, then you have to incur interest charges on that purchase. Remember, credit cards can be used only to meet the emergency expenses.
2. Choosing unaffordable things
As the credit card gives you the scope of using money that you do not have, you may get tempted to use your credit cards to make a purchase that you would not be able to make. Otherwise, you may often tend to forget that you will be the one who will eventually have to pay off this amount. You may draw some temporary satisfaction with the idea of possessing things that go way beyond your affordability, but this will lead you to fall into massive credit card debts.
3. Paying money for credit reviewing
You can always get a free credit report to monitor if there is any wrong listing. But paying money to review the credit report twice or thrice a year will be a blunder. Because there are many websites available to check credit report for free. Moreover, if you're not sure about the security of your credit report, then you can set a security alert on your credit report in order to stop further fraud. For this, you need to pay only one time charges.
4. Borrowing money from retirement account
You shouldn't borrow money from your retirement account. This is one of the serious mistakes which can cost you dearly on your golden age. Remember, unless there is an emergency, it's not advisable to cashing out from your retirement account. Because you have to pay taxes on your borrowing from a retirement account.
5. Paying only the minimum on all credit card
In case you are paying just the minimum on all your credit cards, then you are making a big mistake. This habit is something that you should change. You must pay at least the minimum on all your credit card debts, but more than the minimum on at least one debt. This one card that you pay more than the minimum should ideally be the debt that has the highest interest rate. You must pay at least the double of the minimum for this debt. Thus, you can pay off the debt faster. This means that you will be able to save a lot of money on interest.
6. Taking out cash advances on credit cards
Cash advances is a very costly thing that you frequently do with a credit card. The fees associated with cash advances are very lofty and the rate of interest is also very high. So, you must avoid this option unless or until there's an emergency.
7. Wasting all credit limits
Some credit terms will offer huge credit limits for students. But this doesn't mean that a student can burn the full credit limit. You should keep in mind that the balance of your credit is below 50%. And if you cross your credit limit, your score may get hurt.
8. Buying an unnecessarily big house
If you buy a too bigger house than you need, then you're going to spend lots of things which may cause a big credit crunch in the future. You need to think about insurance, taxes, utility maintenance cost, homeowner's fees as well. So, when you can comfortably live in a less expensive house with your family, then it will be a blunder to spend a lot of money to buy or build a big house in a higher priced community.
Final words
Understanding the mistakes and avoiding them can help you to achieve something better. Remember, it takes a long time and effort to build a secured financial future, but, it's quite easier to lose it. So, try to live within your means and track your every single penny you have spent every day. Try to spend less money than you earn. You may successfully achieve financial security with time.