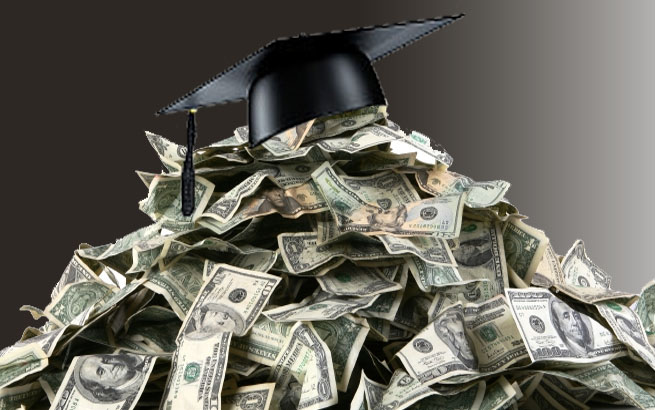 Student debt is a serious problem in the U.S. Recently, the total amount of student debt in the U.S has crossed credit card debt. As the cost of higher education in the U.S is rising, more and more students are being forced to take student loans. Few of them manage to pay back the loan owing to the scary job market. Therefore, they get sucked in student debt. But getting out of this kind of debt is quite difficult.
Are you burdened with student debt and contemplating bankruptcy to wipe your debt? Well, your task is not easy because discharging student debt through bankruptcy is quite difficult. Read on if you are interested to know more.
Previously, it was possible to eliminate student loans through bankruptcy if you have been paying your creditors for seven years. The story is different these days. The law was changed in 2005 with the introduction of Bankruptcy Abuse prevention and Consumer Protection Act. Now you have to prove that paying off student debt is creating undue hardship on you or your family. Otherwise, the court won't let you wipe out your student debt through bankruptcy.
How would you prove that repaying the loan is weighing heavily on you? You have to convince the court that if you attempt to clear the student debt then it will not be possible for you to maintain a basic standard of living for yourself as well as your family. If you succeed in proving it then the bankruptcy court might discharge a part of your student debt. You might also have to convince the judge that your financial crisis is likely to continue for quite some time. This can be difficult unless you are unable to work. Moreover, the bankruptcy courts are usually not too keen on discharging student debts.
An easier solution for you is to consolidate student debt with your other bills through Chapter 13 bankruptcy. This will allow you to work out a suitable repayment plan and you will get 3-5 years time to clear the student debt. With this option you will not be able to eliminate student debt altogether but payments can become relatively affordable which will make your life easier.
You can also approach the lender and request him to allow you to defer the payments. You can assure him that you would pay him in full after a certain period of time or as soon as your situation improves (whichever is earlier).
Student debt can be quite sticky and it has the potential to sink you. Even bankruptcy cannot come to your rescue here. So be careful while taking a student loan.