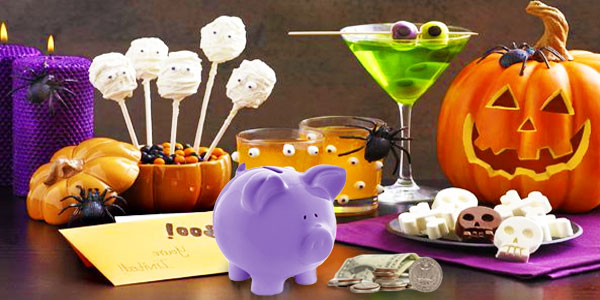 Halloween holds a strong position in the "most expensive holidays" category. Last minute costume changes and sudden shopping trips can create a big hole in your pocket. Halloween comes only once a year, so technically it is not a crime to go on a shopping spree for only one day. However, the problem is, Halloween kick-starts the festive season, which means you need to be prepared for the upcoming festive days such as:
Veteran's Day
Thanksgiving day
Black Friday
Cyber Monday
Christmas
New Year
What can you do in this situation? Should you enjoy the festive seasons to the fullest extent and get a debt hangover post holiday season? Or, should you stop enjoying the festive season to protect your wallet?
Special occasions are meant for having fun. So, it would be wrong to give up all enjoyment just for the sake of bank statements and credit card bills. What you actually need to do is walk on the middle path. Come up with innovative ideas to shock and please your loved ones within your budget.
Don't be afraid of the Halloween expenses. Let the celebration begin with full festive spirit. Use the following budget-friendly ideas to please your near ones.
For boyfriend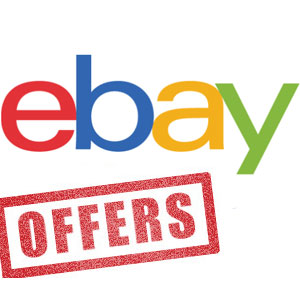 1. Check out the exciting offers in eBay and buy costume:
So, you and your boyfriend have planned to pose as Kate Middleton and Prince William. Well, in that case, you can just buy a spectacular dress from eBay within $35. You can not only wear this dress in the Halloween party but also can use it later. If you're planning to get engaged with him, then don't forget to buy an engagement ring within $10.
As far as your boyfriend is concerned, well you can buy the entire costume from a thrift store. You can get it within $15-16. The best part is, he can wear the dress in future too. You can get a leather jacket from the same thrift store. Just make a polo stick by using broomstick and croquet mallet. You can buy the complete set within $30.
2. Serve him an amazing drink to quench his thirst:
Take a punch bowl and mix orange sherbet and pineapple juice. Stir very well and then add lemon-lime soda. Stir well till the entire sherbet is dissolved. Add gummy worms to give a Halloween touch and feel. Once done, serve this special drink to your boyfriend with love.
3. Throw a surprise party and shock him:
Organize a party at his home and invite all his friends. Plan an interesting menu - starting from starters to desserts. The best trick would be to choose recipes that are quick, easy and budget friendly. Give a gothic look and feel to his apartment. Ask his friends to wear scary Halloween costumes. So, when your boyfriend enters into his apartment and see scary faces, he will get the shock of his life.
You can get interesting recipes from here:
For girlfriend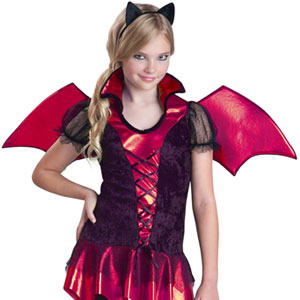 1. Make her heart swoon by taking her to a movie date:
Take your girlfriend to a movie date. Instead of watching a romantic movie, choose a scary movie this time. Hold her hands and watch the movie together. It is not that you have to spend a lot of money to watch a movie together. Just read this post to know how to watch movies for free.
2. Go camping with your girlfriend and share horror stories:
When every couple is busy in attending a party, you can go camping with your girlfriend. Share horror stories and scary experiences with each other around a fire. Don't forget to carry a picnic basket along with you. The picnic should be full with home-made Halloween treats. Enjoy the meal together and share some romantic moments.
3. Gift her an amazing dress and organize a costume contest
Girls simply love to dress up. Buy a dress from a thrift store or eBay and gift it to her. Use coupon codes to get extra discounts on your shopping. Help her to try out a themed nail-art as well. Organize a costume contest. Girls will be so busy in dressing up that they will forget about all other things. You don't have to do anything to impress them.
For elderly parents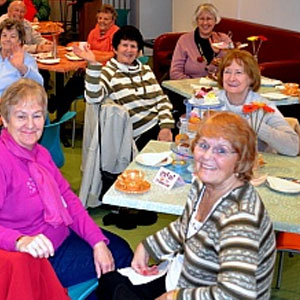 1. Organize a story competition:
Your parents have already enjoyed countless Halloween parties. They have enough experience and horror stories in their kitty. Organize a story competition in this Halloween. Ask them to share interesting horror stories with everyone. Announce that the best story-teller will win an interesting prize.
2. Plan a healthy diet wisely:
Seniors have lots of health issues. So, plan your menus very wisely. Foods should be less spicy but tasty. Give sugar-free candies to seniors.
3. Involve them in the party:
Halloween is not only for the kids. It is also for the seniors and elderly parents. So, try your best to entertain them also. All these years, they have entertained you. Now, it's the payback time. Ask them to share nice ideas to decorate your home with glowing lights and amazing colors. Give nice costume and accessories to them so that they can also absorb the Halloween spirit. Other than that, play a nice movie that they can enjoy after meals.
For children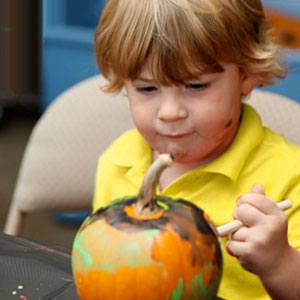 1. Browse Youtube and watch Halloween videos:
You must have a laptop, right? Just open it and connect Internet. Go to the official website of Youtube. Type halloween in the Youtube search box. You'll get thousands of videos on Halloween such as:
Songs for children Movies Makeup tutorial Pranks Costumes Music
The best part of these videos is that they are absolutely free. You don't have to buy cds. Your kids can get a very good idea about Halloween. They can sing songs and help you celebrate this special day with full festive fervor.
2. Teach them some delicious recipes and cook together:
Halloween is a great time to cook and eat yummy recipes. Just browse through the Internet and type Halloween food items. You'll get plenty of interesting recipes. Now look for those recipes which need less ingredients and are easy to cook.
Here are some recipes which you can try to cook with kids.
(a)Yummy Strawberry Ghosts
Ingredients
Strawberries White Chocolate Chocolate chips
Take 3-4 strawberries and wash them properly. Keep them in paper towels until they're completely dry. Now break the white chocolate bars and keep them in microwave-proof bowl. Melt the chocolate in microwave till it becomes a smooth batter.
Dip strawberries in chocolate place them in a baking sheet. The extra molten chocolate will form the tail of ghosts. Take a few chocolate chips and press them into the white chocolate coating. Make eyes of ghosts with choco chips. Now take the rest of chocolate chips and melt them in microwave. Use that sauce to draw mouth on the strawberries. Keep the strawberries in freezer for eat them instantly.
(b)Wicked-easy snack mix
Kids love snacks and so do you. Make a quick snack by by tossing together peanuts, corn chips, candy corn, pretzels, etc. Anyone can make this snack within a few minutes. So, just make this snack for your kid. I assure you, it would be an instant hit with them. Kids would love the sweet and salty flavor.
3. Create a costume for your kid
Make a fancy costume for your darling daughter. Make a beautiful costume to which you can add a colorful tail. Apart from that, you can add a beautiful velour too. You can make this velour with devil horns to catch everyone's eyes.
4. Throw a pumpkin painting contest
Kids are creative and they have lots of bright ideas. Select a place and organize a pumpkin contest for kids. Ask them to paint pumpkin in whatever way they want. Give a nice reward to the kid who makes the best painting.
Final words
Halloween is fun. Enjoy this day with friends and family members. But don't overdo anything. Follow some basic safety tips to avoid a nightmare in real life.