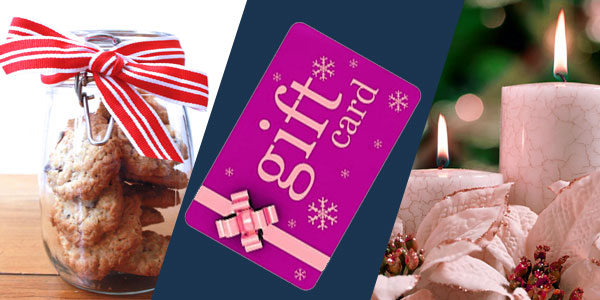 Christmas is full of fun but it can give you a stressful time too. But, if I'm not wrong, Christmas doesn't have to be burden on the wallet, your mood as well as on the environment. Wondering "how" is this possible? Well, read this article to get affordable Christmas gift ideas.
Do you know that you can spend fun-filled holidays without spending lavishly on gifts, holiday activities by using little imagination and effort? There is nothing wrong if you trim your family gift giving list and implement unique ideas to simplify the gift giving ritual. Your thoughtfulness will save your hard earned money and the environment too. No one said that your gifts should be bought from the stores. So buy less and try to utilize your creativity to experience an affordable as well as adorable Christmas. Now find out the answer of "how' in the article:
#Christmas handmade gifts ideas
The first part of the article is do-it-yourself section where you can find out Christmas handmade gift ideas. It's time to celebrate your creation with Santa Claus.
#Cookies - Yummy Christmas gifts
Are you a good player in the cooking field? Is your hubby and kids a sucker of your homemade cookies? If yes, then give it a shot this Christmas. Try to make different types of cookies and give them to your friends as Christmas gifts. Many of your friends have too little time to bake homemade cookies. Your homemade delicious cookies will be appreciated by them. Try to pack them in shirt boxes and tie the box with festive ribbon. Thus your gift will really look good and be affordable too.
#Old photographs - Sweet Christmas gifts
People are so curious to know about cheap gift ideas before any occasion. But, they don't know how they overlook so many nice things at their own house. Recently, I was checking out the old photographs of my bestie in my old album, and that moment I decided to give her one copy of these photographs as Christmas gift. Isn't it a nice gift? So, why don't you give your family and friends a sweet memory as gift? Just make a copy of the photograph and frame it. The person will really cherish the old memories while sitting on his/her couch.
#Portfolio - Interesting Christmas gifts
If you've any nerdy friend in your list, then pick an interesting topic and gather information and images from Internet. You may get free e-books from website. Just do some edit and you can easily make a scrapbook or a portfolio using the interesting information and image. But, for this you need to know the person's area of interest. Thus, your gift will surely be appreciated by the person.
#Customized CDs - Melodious Christmas gifts
Music CDs can be a good gift who loves songs. Try to mix up some good music using some apps on the Internet and make your own customized CDs. This is a perfect gift for a friend who loves to hear different music. You can choose some decent music, thematic songs and arrange them in a creative way.
#Cheap gift ideas to pamper your family this Christmas
Its time to unfold some affordable Christmas ideas for the readers. I've noticed so many confused faces at stores especially before any big festival. No doubt, there are endless list of attractive and pocket burning gifts out there. But many of you have no idea that even small gifts can impress your dear ones. Lets find out!
#Gift certificates
You may think that gift certificates are getting old or they require a big amount of money. Wrong! The person to whom you want to give the certificate will matter. Take your time and find out a gift certificate which will beneficial for your recipient. Don't join in a rat race while buying gift certificates. Moreover, your gift certificate must be a purpose solver and shouldn't require a big amount. As example, you can get discounted gift cards on coffee bag and tea leafs. Search online to find out some good deals. Moreover if you've earned big reward points at your gas station, you can get the redeemed gift card during the holidays. You can easily give your dear one as a gift.
#Family Christmas gifts on a budget
Choose a gift which can be given to many people. When you need to give gifts everyone in a family, you need to look for such gifts which will cover everyone. A game board that can be played by everyone in a family is a good gift. A basket full of candies or decoration stuff will be perfect as a mass gift. Apart from these, visit your local store to get some inexpensive clearance stuff as stocking stuffers for a family gifts. For example, a gift basket with stuff like razors, hand soaps, gloves, lip balm, gum or mints, warm socks, tissues. etc.
#Kitchen utensils
Bamboo cutting board are cheap and durable too. You can buy cutting board and use it as Christmas gift. Find out some kitchen utensils that are useful and reusable.
#Gifts for pets
Almost everyone have a favourite pet in their home. So, take the opportunity to win your friend's heart while giving something for their pet as Christmas gift.
#Shopping bags
Say no to plastics and make others aware of them too. Try to give them reusable shopping bags. These are very useful and affordable as well.
#Green gift ideas to celebrate an eco-friendly Christmas
Science is our friend but not more than nature. So, don't forget to think about your mother earth during holidays. Try to be eco-friendly so that you can reduce some pollution in order to save the nature as well as your future. You can get many gift wraps that are cheap, harmless, nicely made and gorgeous too. So, why don't you choose some green gifts to enjoy a different Christmas for this year. Here goes some of clue that doesn't effect on nature adversely and can solve your purpose too.
#Baby clothes to a newly mom
Buy some baby clothes made with eco friendly fiber for a newly parent. You can get some inexpensive baby clothes that are made by natural soybean protein fiber and totally eco-friendly.
#White candles for a Christmas party
This is the most adorable and suitable for almost every ones' home. Try to bring some candles that are all natural, harmless and not made by synthetic chemicals. Soy wax are available in many places. Try to bring some natural white candles as a whole family gift while attending a holiday party.
#Eco- friendly and pocket friendly wallet
Give a break to the leather wallet. Choose cheap yet stylish wallet as Christmas gift that are completely animal free . Try to choose hemp wallet that can solve your purpose.
#Organic wine
Go for green wine for a holiday party. Try to choose organic wine that are made from organic grapes and chemical free. Remember, eco-friendly packaging is also important.
Above all, there are some eco friendly ideas you can implement to experience a green Christmas. Bring a live Christmas tree and decorate your house with LED lights to save energy and enjoy in a different way. Throw a family hangout to an eco park to enjoy the togetherness and the nature too. Try to stick to the christmas handmade gift ideas in order to save nature and money. Buy some growable herbs, tree planting kit, a terrarium as Christmas gift that are completely green and affordable. Try to find out some unique ideas to wrap gifts. Use magazine paper, durable gifts, battery free gifts for your family and friends. Throw the idea of pricey and branded gifts. Pick the item that is reusable and eco friendly.
#How to shop for Christmas gifts on a budget
Do's
Complete your Christmas shopping on a budget
Trim your guest list so that you've to buy less
Explore new ways to save on your shopping
Shop early to buy Christmas gifts on a budget
Give special consideration to affordable home-made gifts
Buy gifts your friends want to have
Give a gift which reflects you've given serious thoughts
Give a personal touch when you're giving used gifts
Try to obtain a gift receipt when you're buying for friends
Take advantage of discounts while buying gifts
Don'ts
Avoid buying books, movies, cds from store
Don't carry credit cards in your wallet
Don't go overboard when buying a Christmas gift
Don't spend more than your affordability
Don't purchase inappropriate gifts
Don't gift an item with a price tag on it
Don't forget to read the return policy
This was my list of Christmas gifts on a budget. Do share your thoughts on this. Would love to get new ideas.