2018 is going to be fun, and I can see that!
I am planning to travel a lot this year and was doing a profound research on the places I can travel on a tight budget.
Actually, there are several countries to visit on a tight budget. So I opened up the world map and started from Siberia and ended at Greenland. A complete clockwise view!
Well, I was surprised to find that planning a trip to Europe or Asia is not at all costly.
You can easily grab $2k or $3k and head to France, Italy, Russia, Africa, India, and so on!
But I got to be specific, as I need to narrow down my options.
So, I have planned to keep these countries on my list of top budget destinations of 2018!
1.

Vietnam: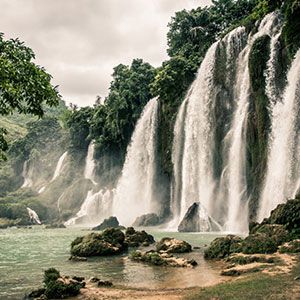 Once a war ruin is now a top-notch tourist spot.
It can be a short vacation or a long one. I would suggest you make it a 14 days trip!
Places to see in Vietnam are endless, but I will provide you with the details of budget-friendly places.
Your trip should encircle 3 cities, Hanoi, Hoi An and Ho Chi Minh!
In addition, there are delta boat tours, water puppet shows, the Ho Chi Minh tunnel tour, street food tours (which you must do) and a lot of other things that you will get to know of once you reach there!
The best part is the average cost per person each day is round about $30. I consider it cheap! You can also lower down your transportation costs in Vietnam, as there are many public bus routes and share taxis available!
But the streets are busy and many reports have warned travellers against pickpockets!
Again if you are going on a street food tour, always look out for areas that offer hygiene first!
At the end of the day, all that matters is carry some LPs of Jimi Hendrix and The Doors, plug in your earphones and lose yourself in some Vietnamese rainforest!
2.

India: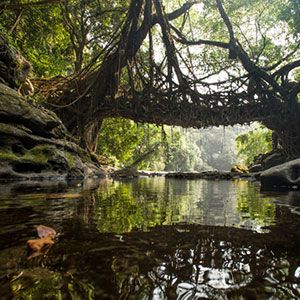 The land of wonders, magic, and religion!
Till date, I never got a single bad review from all of my friends who have been to India.The places to see are actually endless.
But, as India is a personal priority for my 2018 budget destination list, I have chalked out 4 states and 4 cities to visit, and will cover a small part of the Himalaya!
If I make it to India this year, then I will visit Delhi (5 days), then Mumbai (3 days), then Hyderabad (3 days), and Calcutta (3 days).
After which I will straight away hit the Himalayas and plan to spend a perfect 10 days in the mountains, practicing Yoga and meditation!
Now to be practical, you can't cover India in one week or two weeks. Minimum one month trip time is needed like I have planned (after many cutting and stripping, as you can see I have not included Rajasthan which has the Thar desert)!
The real deal is that India is cheap. If you can bag some $5k or $6k (at max), you can spend one month at ease in India!
The hotels are cheap!
Several bus routes are there for budget-friendly transportation (tickets are cheap) and the food is also inexpensive (with many varieties).
So, plan your trip with help from someone who has already been to India!
3.

Cape Town, South Africa: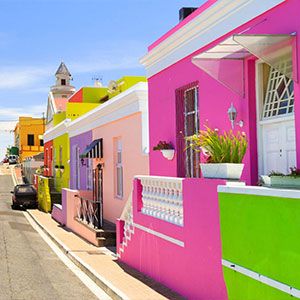 You have the sea and you have the mountains.
In the past years, Cape Town has evolved as a favorite tourist destination in the whole world.
It is not costly and the place is a cultural hub where you can find people, from many countries, to hang out with!
If you can stack away $50 per person a day, then you can easily spend at least 2 weeks in the Cape Town. The night-life is cheesy with many places for sightseeing.
You have the table mountains, where you must spend a couple of days, and enjoy the cool yet temperate climate.
Then there is this Lion head hilltop, which you can hike up by sparing 45 mins, and have a sunset cocktail at a bar located on the hill top!
Plus, you can have a cage diving adventure, where you will be inside a cage that will be dropped into the ocean that has the highest number of white sharks in the world!
Or, if you want total peace and royalty, then you can spend your days tasting fresh wine with splendid cuisines on the offer!
4.

Egypt: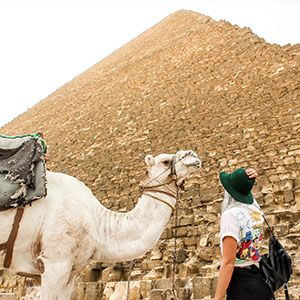 This is the place I guess I just can't miss to visit in my lifetime.
All I want to do, is spend some nice 10 days in Cairo, exploring mosques, the ancient culture (that fortunately prevails in some parts of the city), and feeling the history.
For your information, Egypt was once a rising civilization, enriched with science, philosophy, and religion! But now it's just the ruins that you have.
But it's a treat for the eye.
The pyramid of Giza is the only surviving architecture of the seven wonders of the ancient world!
Moreover, you have the Arabian desert in eastern Egypt!
Now, if you talk about the cost of traveling in Egypt, then I assure you it's not at all expensive and very pocket-friendly! You can spend your days in Egypt in as low as $25-$30 per person for one day.
The communication system is somewhat similar to India and Vietnam with rickshaws and shared cabs swarming the streets!
And, if you are making it to Egypt, do have your time spent exploring wonders while munching on assorted dry fruits!
5.

Poland: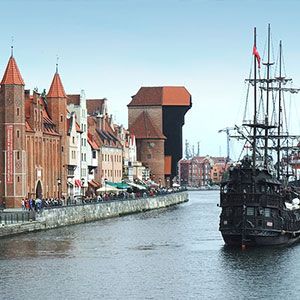 Historically enriched, this country still bears the reminiscence of World war II and traces of Hitler's rampaging and brutal monarchy.
Architectures bearing seals of both Gothic and Roman, this could be actually a journey to modern history.
Since 2014, when Poland joined hands with the European Union, tourism has flourished significantly.
Poland is cheap, and my friends who have traveled to Poland, say that 2 weeks are enough for a perfect trip! You have the mountains to the south and beaches in the north! If you can save $3K, then two weeks in Poland will just be splendid!
My top suggestions are the table mountains, Krakow and its historical monuments, Baltic Sea, and other Forest tours.
6.

Morocco: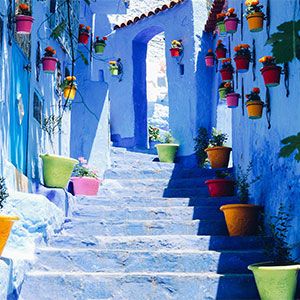 Known for its convenience as being a gateway to Spain, many tourists consider Morocco as a hot destination to spend their time, even if it's just for a few days.
But, if you can make time and plan to spend 10 days or 2 weeks, then Morocco should come on your priority list!
You get to do a safari and can also feel the picturesque mediterranean sea.
Morocco is not costly, but if you are not smart, then you can drain all your wealth in this country!
The nightlife is vibrant and sometimes might even get crowded with European folks, who are party wolves as hell!
If you are okay with an approx $50 per person for a day, excluding transport (which is inexpensive), then Morocco is the place you might just want to visit!
7.

Ibiza: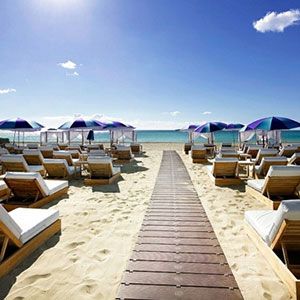 Of all the destinations I have discussed, this is the place for the party.
A Spanish island on the brink of Mediterranean sea, a nice way to spend a few days in the warm and temperate climate!
Ibiza has seen the rise of Hippie culture and it has also witnessed the evolution of electronic and trance music!
The ultimate place to spend your days at the beach, and as the night creeps in, you start enjoying your drinks!
But here is a small reminder. Ibiza is not cheap! But you got to be intelligent and spend only what you can afford! Don't plan unnecessary 14 days or anything as such in Ibiza. Even I am planning to go there, and within a budget of $3K, I aim to crash in for 10 days!
So, if our fates are meant to cross, then we can see each other in Ibiza, at some pub, cheering drinks!
If you have better places on your mind or you want to help me out with some other options, feel free to do so by commenting down below.
Experienced travelers with tips are the most welcome!