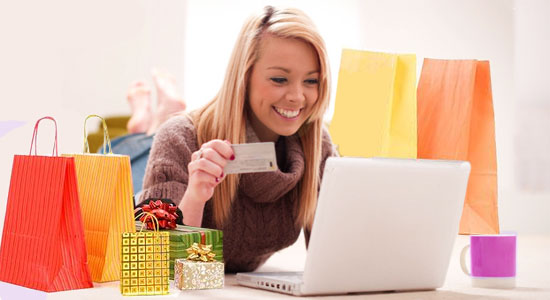 Once the Thanksgiving Day and Black Friday is gone, Cyber Monday will be knocking at the door. You must be getting tempted to have some good time with shopping on this day. However, have you determined your budget yet and the items to be purchased on that day? Since it is going to be the biggest spending day of the year, here are 5 strategies to save the most from it.
The Three-Day Gala: We all know that the holiday shopping period consists of three days - starts with ThanksGiving Day on Thursday, Black Friday on Friday and Cyber Monday on Monday. But the new age retailers have had a bit modifications on their part. In order to lure consumers, Black Friday now starts on Thursday, and Cyber Monday now starts on Sunday. What is most surprising, Cyber Monday now extends to Tuesday as well. "Retailers are going to make Tuesday the day to 'Look Again,'" says Brent Shelton, an online shopping expert with FatWallet.com, which lists all the hottest deals and cashback offers from major retailers like WalMart, Target, Kohl's & Best Buy. Retailers are going to make Tuesday more tempting by adding stuffs at remarkable price that shoppers didn't see on Monday.
Storewide Discounts: Last year's Cyber Monday saw amazing storewide online discounts, like 50% off everything at Banana Republic, The Body Shop and Gap. As per Shelton, you can expect similar storewide discounts this Cyber Monday. It's quite normal to get discounts ranging from 20-60% off everywhere and in everything - namely clothing, shoes, home items, accessories, tools and more. Cyber Monday is the perfect day to pile up multiple items from your favourite retailers.
Minimal leaks: Unlike Black Friday, where the deals are leaked in advance, Cyber Monday is ultra-secretive, says Brad Wilson, founder of Bradsdeals.com and CyberMonday2014.com. Retailers take more caution during Cyber Monday than on Black Friday and ThanksGiving. They essentially wait and see how the weekend went and then strategize to go with their promotions.
Double cashback: This is perhaps the most enticing among all the deals. If you shop on Ebates.com this Cyber Monday, you'll get double cashback at many of its retail partners - Land's End, Macy's, JC Penney, Amazon, Sears, and hundreds more. The mechanism is pretty simple. The stores pay Ebates.com a sales commission for sending shoppers and Ebates.com uses that commission only to pay you the cash. The cash, usually comes in the form of a check mailed straight to your physical address or PayPal payment, within 90 days.
Whole new set of deals: Any retailer wants to keep stuffs fresh and attractive, hence they move merchandise and clear inventory. Any item that remains unsold during the Black Friday weekend, will be carried over into Cyber Monday. Coupled with fresh sets of deals, that day is projected to be a $2.5 billion-dollar day.