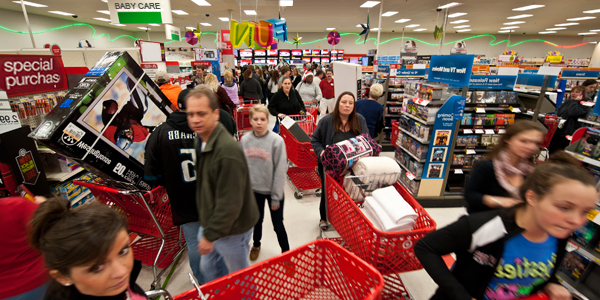 Many might deny Black Friday's relevance as a shopping event, still there are millions who are looking to snatch the best deals on this day - just after Thanksgiving, on 28th. According to estimates by the National Retail Federation, the coming weekend is going to be a win-win situation for the retailers, with around 140 million Americans are expected to shop both online and offline, and the figures are unchanged from last year.
According to analysts who tracks deals throughout the year, say that there are plenty of items that remain cheaper at other times of the year. But during the holidays people remain under a buying-spree. And due to this, an artificial vacuum is created. People, trying to secure the best gifts for their loved ones, willfully pay extravagantly. Considering these cautions, here are 5 stuffs that you should avoid buying this Black Friday.
Tools: Though you might have some good savings on some specific gears on this day, you could have some bigger savings in late spring, around Father's Day in June. On Black Friday, speciality brands like Craftsman dominate the majority of tool deals. However, during Father's Day and Memorial Day, higher end brands like Milwaukee and DeWalt offer a wider selection of deals.
Decorations: On Black Friday, people become a bit more tempted to buy decorations and wrapping papers for the upcoming Christmas and New Year. However, you can get much cheaper rates just after the holidays. However, if you don't have that much patience, Target is already offering up to 25% off on plastic trees, and up to 40% off on garlands and certain decorations.
Winter gears: During November and especially on Black Friday, this category sees stiff discounts since the storekeepers know very well that people are on the lookout for winter apparel. However, it's still worth passing up. As per Mark LoCastro, spokesman for sale aggregator DealNews.com, you can have a steep discount of 50% or more on all winter apparel during this time. Still this is not the best time to get the best deals. During winter clearance sale in January through March, you could get some excellent statewide coupons that would lead you to some serious discounts.
Cheap tablets: many stores are likely to lure consumers by keeping cheap tablets, says Jeff Lee, a spokesman for deal aggregator site TechBargains.com. These tablets usually come with basic specifications and you are likely to end up with a sluggish tablet. It's almost impossible to find a deal on Amazon tablets. Amazon itself is offering $40 off on any device with a $99 subscription to Amazon Prime. If you shop from Target, you can find the latest iPad Air 2 for $499 with a $140 gift. While WalMart is offering the same for $489 with a $100 gift voucher.
Fitness equipments: The holiday season is the perfect time to gain some additional calories and therefore taking home an automatic treadmill this Black Friday might seem a prudent decision. But market research show that it's better to wait for few weeks. Though there might be some jaw-dropping deals on sportswear and equipment, November is the worst month to make a purchase in this category. On the contrary, in December, the quality and quantity of deals in this category improves. Last year, almost 30% of December fitness deals were marked as "editor's choice" by DealNews versus 15% in November.