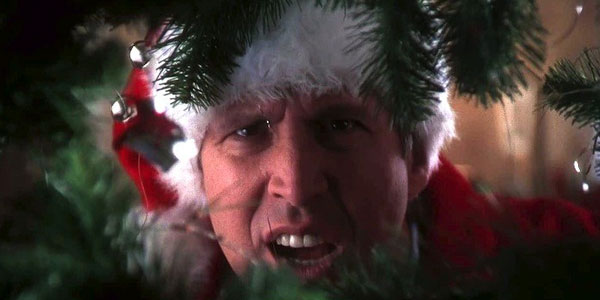 Now when it's just two weeks to Christmas, you should do no delay and start watching some of the classic Christmas movies. Not only just to soak in the mellow of the holiday season, but also to learn a whole lot of new things, including some financial lessons.
Check out the following points and know which movies you should watch this Christmas to master some better money management skills the easy way.
Elf: Buddy the Elf is the best of the whole lot. Why? Just because of his positive nature. In an impossible mission to search his daddy in New York, he is never afraid of failure. If you too can move ahead with this positive spirit of Buddy the Elf, you'll get out of debt and go far in life.
The Santa Clause: Scott Calvin is bound to take on Santa's responsibilities when the jolly old man falls from Calvin's roof and vanishes in the air, leaving his red suit behind and a card where it was written - "Whoever finds it must take over as Santa Claus." Initially, Calvin was in denial about the forced responsibility. However, in the end, his new job allows him to mingle better with his son than ever before and enjoy the new-found happiness. This teaches that sometime even a forced job change can do wonder.
How the Grinch Stole Christmas: An ugly creature named Grinch, who lives in a cave in Mount Crumpit, keeping watch on Whoville, hatches a plan to vandalize the Christmas celebrations, a holiday he loathes. On the very Christmas eve, he comes down in Whoville disguised as Santa Claus, and steals all the presents. But his plan fails as he sees people still enjoying and happy to have each other's company. The lesson he learns is that there is many more to be happy about than material possessions.
Christmas Vacation: Anticipating his holiday bonus, Clark Griswold makes an advance payment for a swimming pool to surprise his family. He starts worrying when he sees no sign of bonus as the last day before Christmas arrives. On the Christmas eve, Clark gets delivery of an envelope from his company and gets some relief by assuming his bonus has arrived at last. But to his utter dissatisfaction, he finds that it was just a certificate to a Jelly of the Month Club. The outcome of the dilemma is horrific and should never be followed. Christmas Vacation teaches us that we should only spend the money we have and not the one we don't have.
It's a Wonderful Life: George Bailey's business faces bankruptcy on Christmas eve. He contemplates suicide as a way out of the situation. He thinks his family would life a better life without him and could use the money from his insurance policy to pay off the debts. However, after counseling from his guardian angel Clarence, he realizes how important his life is and he drops the idea of suicide. He tries to make everything work. But his finances and business were already messed up. As police was about to arrest George, community members comes ahead in his help and donate enough to save him and his business. The moral is there is always a way to get out of debt and bankruptcy. Though it's not easy, it's not impossible.
We could go ahead and write more on savings, budgeting and on how to get out of debt. But we would be more than happy to see your opinion and ideas.