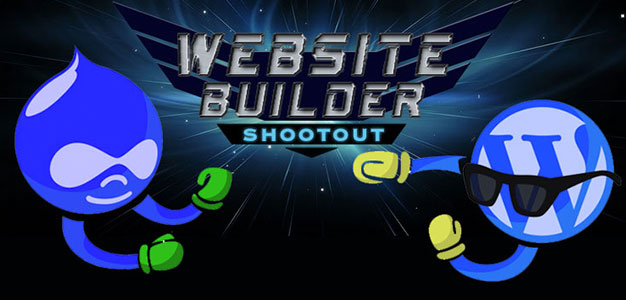 Oak View Law Group (OVLG) has integrated Drupal architecture to make the website user-friendly and secured. The new architecture has a powerful data management system and hopefully this will benefit clients, attorneys and other users all alike.
New architecture for better security and features
Being a law firm, OVLG understands the importance of having a secured website. Security is a major concern since clients share their confidential details with our experienced financial coaches and attorneys. So, OVLG always strives to integrate strong security features in the website.
The . The new architecture will make it very difficult to hack the website. Hackers won't be able access the account details of our clients anymore. Therefore, our existing and new clients can share their financial details to solve various kinds of problems without any fear.
Another interesting feature of the . This will make it even more difficult to hack the website in future.
OVLG is now administered through a centralized management system. Strong database structure and centralized management system will make it easy to integrate new features in the website. This will help us to offer better services to our clients in the long run.
Drupal architecture has countless attractive features. Apart from better security features and strong database structure, it also offers better content management system for users. This means content can be uploaded. edited and deleted easily.
Spams are venomous enemies of a website. Drupal architecture strives to kill those enemies by introducing image captcha in the OVLG Answers section. So, there will be less spams and more legal questions in the Answers section.
Why OVLG has adopted Drupal architecture and discarded WordPress
Almost 50% of the website has migrated to Drupal as it offers a wide array of features and a richer admin experience than WordPress. Read below to understand the differences.
Security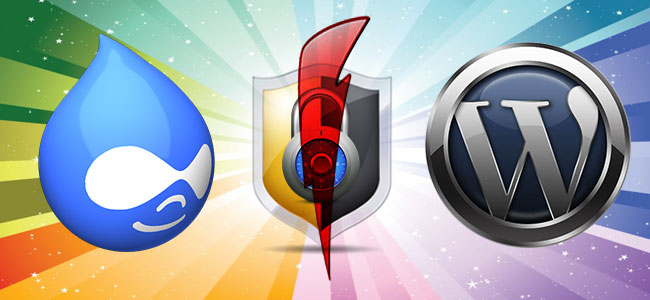 WordPress: This architecture is vulnerable to hackers. They can access plugin and remove thousands of websites. Usually, most security problems occur at the server level.
Drupal: It offers enterprise level security and perhaps this is why various government websites have embraced Drupal architecture. The most notable example is whitehouse.gov.
Responsive architecture
Drupal: Users can access OVLG from their computers and cell phones. This means there are 2 versions of OVLG - (i) For desktop (ii) For mobile. This calls for responsive design and development, which can be better managed through Drupal architecture.
In a responsive design, images don't scale properly to every break point. Drupal architecture allows you to set image sizes with the Image Style module. You can do this through admin only. It may take a little bit of time, but at least you can complete the work inside of the admin. You won't require php files.
WordPress:Here image sizes for every break point is available in the functions.php file.
Mobile theme
WordPress: You can get mobile starter themes in this architecture. You may also use a native mobile application.
Drupal:This architecture offers extra content fields for every page that will appear in mobile devices. Besides, they're better run off a sub domain.
Future proofing
WordPress: Both the code and the database need upgrade. The new or upgraded version is available in every 3-4 months.
Drupal: The code is not upgradable. However you can upgrade the database.
Last but not the least, WordPress is good for small blogs and small websites. On the other hand, Drupal architecture is suitable for a big website like OVLG. It offers better admin experience for content editors. Besides, it has some strong features to handle complicated projects.
. So, we are determined to take all the steps to make our clients happy and satisfied. Drupal architecture is new. As such, there might be a few problems in the first few days. We'll solve them soon so that our clients can use our services and enter into the debt free life quickly.
Wondering how to clear the outstanding balance on your credit cards? Contact OVLG and get the best legal solution to your debt problems.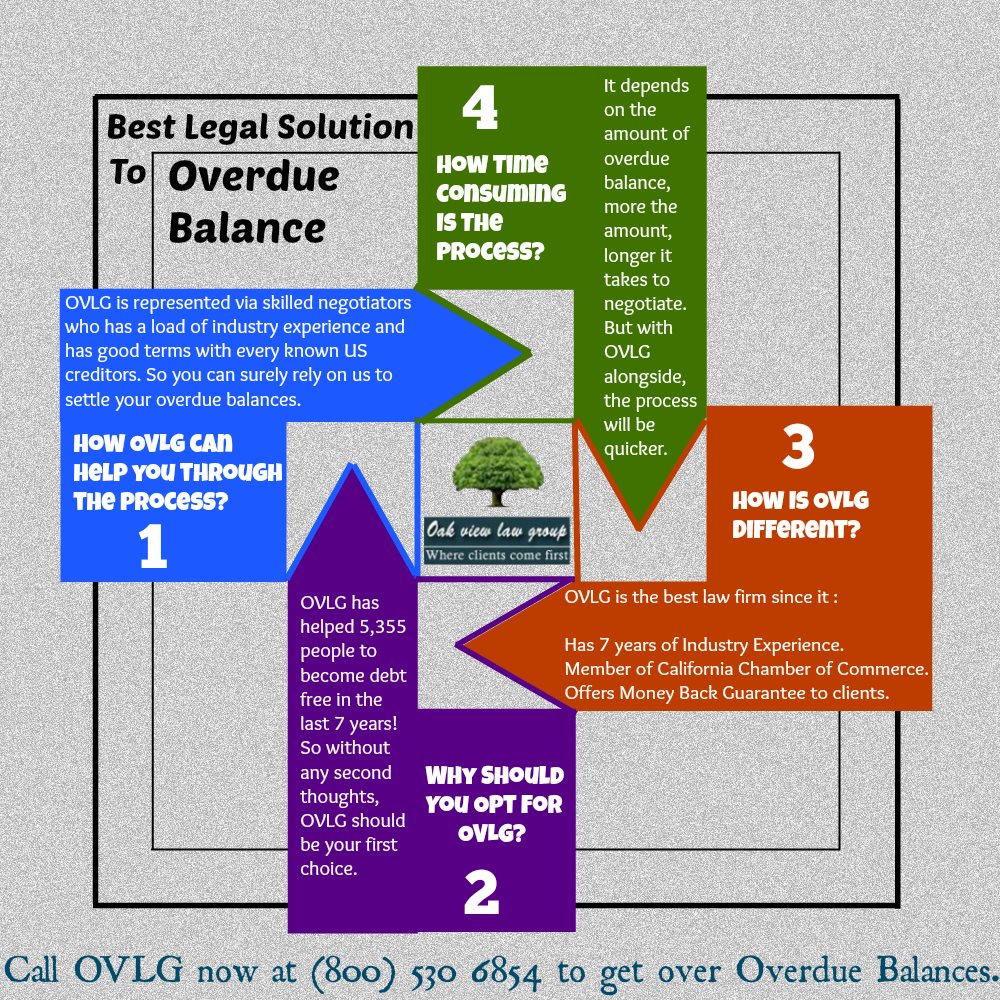 Wondering how to get out of wallowing debt? Tired of looking for solutions to untangle your financial complications? If yes, then just dial the Toll Free number (800) 530-OVLG to start the process of solving your problems. OVLG is the one stop shop for any financial complications. We are there to help you end your financial problems at a positive note. Be it a debt related problem or something else, our attorneys can offer you the best legal help at super low fees.
So, instead of passing sleepless nights, contact us now to get the best legal services at reasonable cost.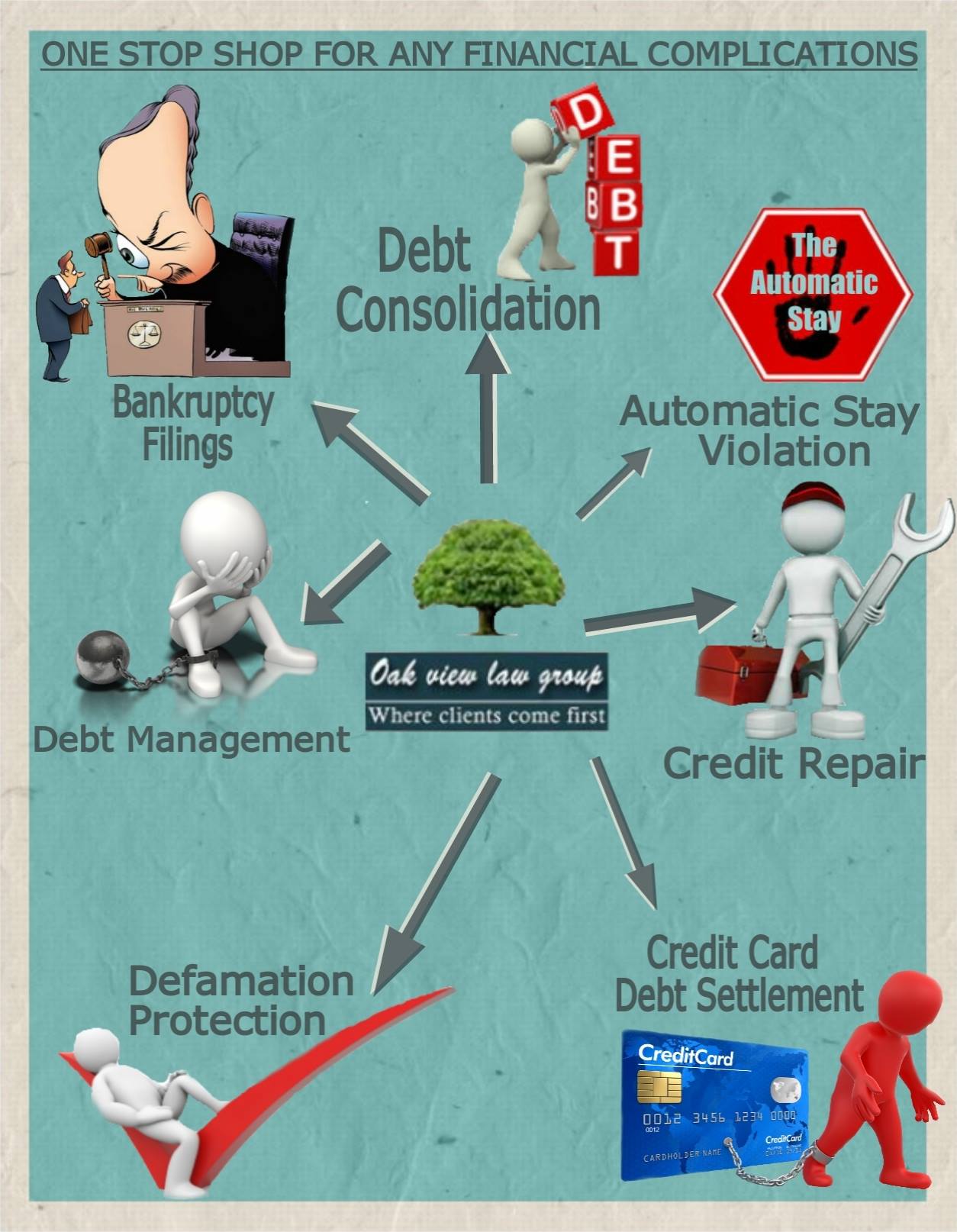 OVLG has come up with a new and interesting contest for the people. It's called the OVLG iPad Giveaway wherein you get a chance to win an iPad Air.
Rules of the contest
The rules are pretty simple and easy. All you need to do is to follow a few rules:
Check out the other rules from here – https://www.ovlg.com/giveaway/
An encouraging response from the participants
A huge number of people are showing their interests in the OVLG iPad Giveaway. The contest has been running from April 1, 2014. Till date, 164 people have participated in the contest through the following social media platforms:
Facebook – 52
Twitter – 42
Pinterest – 30
Google Plus – 40
So far, participants are quite excited about the contest. For instance, Stormie Taylor Guldry says – "Beggars can't be choosers LOL. Me being the beggar of prayers that I win this of course! There's no words to tell you how excited I would be if I won this Ipad to use for my business. It would change a lot of this for me. Good Luck all!".

Another participant, Jan Walstead said, "Sounds interesting…and the iPad is so handy these days. Thanks for the opportunity OVLG !!".
So, what are you waiting for? The opportunity is just knocking at your door. All you need to do is devote a few minutes at various social media platforms and participate in OVLG Wall. Who knows, you can be the lucky one and win an iPad Air soon.
Holidays bring a smile on your face since this is the time to celebrate. With less than a few days to go, it's high time for Easter shopping. It is expected that people will spend almost
$2.26 billion
on Easter candy in 2014. Now, that's a lot of money and it's a pity to spend it on
Easter
, especially when credit card and student debts are rampant in the country. Read along this article so that you won't have to keep all your hard earned dollars in one basket this Easter.
How you can celebrate and save on Easter
If you're not celebrating Easter for the first time, then you'd probably know that this festive day can put a big dent into your budget. Flowers, chocolate eggs, bunnies and a host of other items have been carefully arranged in the departmental stores. The idea is to make you spend more before even you think about buying the necessary products for celebrating Easter. Every new turn of your trolley would make you pine more and buy more than what your budget allows. So, to help you stay focused and and avoid getting ripped by the retailers, here are the
5 budget friendly tips
on happy Easter shopping.
Go to the store after Saturday afternoon: So what if you've not started your Easter shopping yet? Sometimes, it is good to be late. Most of the supermarkets are just over-flooded with Easter goods and retailers offer big discounts on them at the last minute. So, don't fret if you haven't started buying all the goodies for your Easter basket. Just pop into the store in the Saturday afternoon and buy what you need.
Use reward cards for buying clothes: Your children want to wear new dresses this Easter. However, as a careful parent, you know that you can't afford to splurge. So what do you do? Well, just look for those stores that are offering clothes and accessories at 40% or 50% discounts. The other thing you can do is buy clothes with reward cards. You can get flat 20% discount on your purchases by shopping through reward credit cards.
Use coupons for shopping: Just like the other popular festive days, you'll get coupons for Easter related products such as toys, baskets, and candies. All you need to do is search for the coupons available for your local stores.
Buy small items for your kids: Sometimes, it just seems to be a Herculean task to please your kids. No matter what gift you buy for your kids, they just don't seem to be happy. It isn't that you've spend a huge amount to buy the perfect Easter gift. You just need to use your brain and spend a few dollars to bring a smile on your kid's face. For instance, you can just fill the Easter basket with small items ($1-$5) such as candies. Your kids may just adore the gift and plant a kiss on your face.
Skip egg decorating kits: Several kids wait for Easter as this is the time when they can decorate eggs in different ways. Parents buy decorating kits from stores so that kids can give different looks to eggs. However, what most of them forget is the fact that lots of kits contain items that are easily available at homes. So, if your kids want to create beautiful Easter eggs, then just give them some bowls, eggs, vinegar, food color from your kitchen. Tell them you want to see how beautifully they can decorate eggs. Kids have innovative minds. You'll be surprised to see that how nicely they can decorate eggs with their crayons or stickers.
Some other ways to save on Easter
Here are some others ways to save while enjoying the festive day to the fullest extent.
Organize a potluck party: Well, it is always a pleasure to invite a friends or family for a brunch or dinner on Easter. However, it often creates a huge pressure upon your wallet since you've to cook delicious dishes for so many guests. Instead of crossing your budget to feed so many people, you can just ask guests to bring an interesting side dish. This way everybody will be involved in the dinner and can share your expenses too.
Eat simple and healthy foods: Cook simple dishes instead of expensive ones on this Easter. There's no point in buying and cooking expensive side dishes which most of your guests won't even touch. Prepare one main course, one side dish, a bread and dessert. Simple! Make sure you look for discounts on eggs and hams at stores. The more you can save, the better.
Use reusable baskets every year: Buy a metal Easter basket. You can use this basket every year during Easter. It is true that you may have to pay more in one year, but eventually you'll be a winner in the long run. You can save money on Easter baskets and moreover the basket may become treasured possession for your family.
Final words:
It isn't mandatory that you have to organize an event at your home and splurge. Taking advantage of free Easter events can be a superb way to have fun while saving money during holidays. Sometimes, local libraries or community centers organize free events for the people. You can just go there and take a nice picture with the Easter Bunny. Your kids can participate in the Easter Egg hunts and enjoy.
Pages