Wiki Article Picture: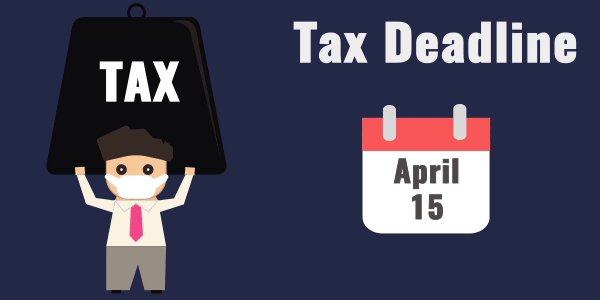 Due to the Novel coronavirus pandemic, Americans are overwhelmed about their tax.
However, the good thing is, the federal government has decided to move the tax filing deadline from April 15 to July as there is no clear signal of getting rid of this corona pandemic. The people of America can even extend their tax filing to Oct 15.
So, should the people of America extend their tax filing to October? What do you think?
Why is the tax extension important?
You may need more time for the tax extension as this corona spread has created an uncertainty. You are too busy to give attention to the tax. You may need more time to arrange all the missing tax documents.
So, if you can't complete your 2019 federal tax return by the deadline (July 15 in 2020 for filing 2019 taxes), you have to file a tax extension with the IRS. By doing this, you can avoid late-filing or late payment penalties. IRS tax extension has been delayed to make sure it's right for you. You can file a tax extension by October 15, 2020.
Things to understand before filing for a tax extension
If you are unprepared for this tax season due to the coronavirus outbreak, then you can consider filing a tax extension.
However, requesting an income tax extension has benefits, but it has some drawbacks too. Thus, you should understand some points before filing a tax extension.
Here you go:
You need to show the reason for filing an extension
If you are filing for an extension, you need to tell the reason for it to the IRS.
Thus, you will not be charged a fee for requesting an income tax extension. To file an extension, you need to complete and submit Form 4868. Remember, in most cases, extensions are approved easily.
The penalty is still there
If you are requesting an extension and making an estimated payment in July, then you are done with only half of the tax work.
You have to file your final return by October, 15. If you have failed to file by the Oct. 15 extension deadline, then you will be charged a penalty .
If you think you will owe money for the year 2019, you have to make an estimate of the due amount after filing for an extension. Make sure you make a payment by the filing deadline.
By requesting a tax extension by the tax filing deadline, you can avoid a late filing penalty. But, that doesn't mean, your due payments will be waived off. You may have to pay a tax penalty.
But, if you still owe tax to the IRS, the balance will still be considered "due" on April 15, even if your return has not been filed until October 15. If you don't make payments, your balance goes unpaid every month. You will start accumulating interest on it until it is paid in full.
You should be proactive now
Six more months may not be a help if you don't be proactive now. Getting an additional six months to complete and submit tax returns can give you a sense of relief. You are getting extra time to sort out a lot of tax paperwork.
However, if you don't take the tax work seriously, the six months can go by very quickly. And, you may fall into deep trouble to meet the extended filing deadline of October 15. Thus, it is recommended starting the tax work as soon as your extension is approved.
You may get the refund late

If you are considering an extension and you owe a refund, you may not get the refund until you file your return . It is a nice idea to get done with the return first and check whether or not you are entitled to get a refund. Thus, if you have time, you should complete your tax return related work now. Because this will help you to get the refund sooner.
However, requesting a tax extension can save you money on the fee, but you may have to pay the interest on a balance due. Or, you may have to wait for a longer time to get the refund. If you are too overwhelmed with this uncertain pandemic, you may not be in a state of your mind of getting prepared about the tax season.
Who is eligible for filing the extension?
According to the experts, some common people don't have to worry about applying for tax extension at all. People affected by natural disasters like this ongoing pandemic will get more time automatically.
If you are affected by any disaster, you can qualify for the relaxation. Check the list of qualifying disasters.
The tax extension for overseas taxpayers and members of the military families will get extra time depending on where they are and what they're doing.
If you're a U.S. citizen and you are living outside of the country due to your job or business, then you will get two extra months to file your return. You are eligible to pay any amount due without having to request a tax extension.
Lastly, if you want to push back the due date for filing tax, then you may have to understand some hidden catches. The catches are:
The extension only pushes back the due date. It does not provide extra time to pay taxes you may owe. So, I think you have understood whether or not waiting for October is good for you when it comes to filing tax.