Wiki Article Picture: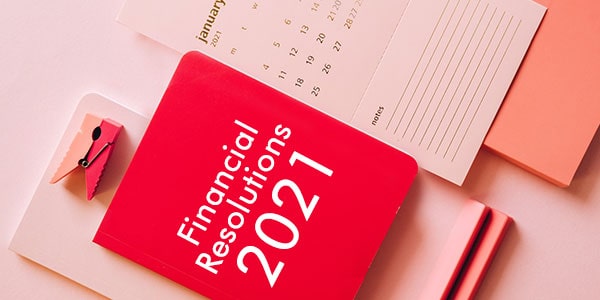 I was sitting on my balcony staring at the sky, when Cathy, my bestie and our neighbor, suddenly asked me what's your favorite New Year's Eve song? I racked my brains trying to recall some songs when she impatiently shouted her favorite song "New Year's Resolution" composed by Otis Redding.
Hearing the word resolution from her mouth brought back my own New Year's Resolutions to my memory. Those resolutions that I made last year and followed for the first 3 months only! Then I forgot everything just like every time I do with the prescribed medicines. I have a rotten habit that the moment I feel better, I ditch the medicines without completing the course!!!
Truly, keeping the financial resolutions requires mental firmness and single-mindedness to stick to. Like me, many of you might have also ditched your New Year resolutions within a couple of days. But we have to learn from our mistakes, isn't it?
So, it's New Year again and the time for fresh starts. Why don't we consider some financial resolutions that help us to achieve financial success?
To make that happen, let's have a look at some easy to keep and realistic financial resolutions that you can set in 2021.
1. Building an emergency fund
If you don't have an emergency fund, then build it as soon as possible. Having an emergency fund can give you support if an unexpected expense arrives. Being financially prepared can help you to deal with any emergencies in a better way.
So, financial experts often suggest that one should save at least 5 to 6 months of his or her expenses in the emergency fund. So, chalk out your budget accordingly to put aside a specific amount every month for your emergency fund. Gradually, it will help you to create an emergency fund of a substantial amount.
2. Becoming a debt-free person
Don't take a long time to repay your debt, especially unsecured ones like credit cards. It can create a negative effect on your credit score.
Making minimum payments can be enticing for the time being. Because you can keep your credit account in good standing without repaying the outstanding amount in full. But in the long run, it will take more time to repay your debt and shell out more on interest payments.
So, I don't suggest my friends make the minimum payment on cards. However, if you can't pay the entire outstanding balance, try to pay more than the minimum amount. It's better than making only the minimum payments and you can repay your debts comparatively faster and pay less interest too.
If you are unable to make payments for your debts, don't miss making payments suddenly. Rather, talk to your creditors about your financial hardship and seek assistance. If you're a potential customer for quite a long time and have records of paying bills on time, then your creditors may lower the interest rate.
In case they don't, you can settle your debts by working with a genuine debt relief company.
3. Sticking to your budget
Hopefully, you have chalked out a realistic budget to keep a tab on your expenses and save money. But trust me, just chalking out a budget won't help you.
You need to stick to your budget without any failure. Remember, planning a budget is easy but sticking to it is not! So, if needed, you can track your budget from time to time depending on your situation. But whatever you do, make sure to stick to your budget.
4. Attaining financial literacy
If you are indeed serious about achieving financial success, then educate yourself about the subject first. Read personal finance journals, research on the internet, and make yourself more knowledgeable.
By doing so, you'll be able to get more options. Your knowledge will help you to invest money wisely or become debt-free easily.
5. Not making any financial moves if you aren't sure
Managing financial tasks requires hard work and skills. So, if you're going to make a big decision, then make sure it won't create any negative effect on your finances.
If you've any doubt regarding the financial move, then seek professional help instead of making any mistake. A financial coach will show you the right way or give you answers to your questions.
6. Not to waste food
Food waste causes a huge money loss that most of the families aren't aware of. It can make you fall prey to the debt trap as well. A 2019 CNBC report has revealed that about 25% of the people in our country are going into debt to pay for their necessities like food.
So, if you want to get a financially secure life, then you must practice how to plan meals to reduce costs and food waste. By doing so, you can stay away from debt too.
The task isn't as tough as it sounds. You just need to plan the weekly meals and bulk buying that your family needs. Just don't throw extra foods from the refrigerator.
Also, you can make many lip-smacking dishes using those leftovers. You have a smartphone! You have the internet! So, why don't you search to get thousands of recipes that can be made using leftovers!
7. Embracing frugality in life
While starting the New Year, many people plan for saving money or spending less. But the fact is, there are a few who make them happen.
My suggestion would be to embrace frugality in your life to save more and spend less. Well, you might think that living a frugal life means living a miserable life.
But the fact is, frugality helps you to ditch the impulse spending habit and save more for your financial well-being. Initially, embracing frugality might seem tough. But once you adopt it, you'll find how money saving becomes easy.
8. Creating a will
A will is significant in determining how your estate is distributed when you're no longer around. Besides, it will designate who will be the guardian of your minor children upon your death. Also, you can designate an executor who will look after the probate of your estate and make sure all your affairs are in order.
The laws may vary from state to state. But some of the basic eligibility requirements remain the same irrespective of the state. For example, you need to be at least 18 years old, of sound mind, and sign the will in front of witnesses, who are at least 18 years old, to create a legally valid will.
Make sure to store your will in a safe place and inform your executor about it. Besides, if needed, you can review your will after every 3 to 4 years depending on your life events.
9. Saving for your golden years
According to financial experts, one should save for retirement right from the day he or she receives the first paycheck. The earlier you begin, the bigger will be your nest egg. However, if you haven't started saving for your golden years yet, no need to worry. It's better late than never.
If your employer offers a 401k, make sure you contribute enough to get the full matching contribution from your employer. If not, you can opt for a traditional IRA (Individual retirement account) to save for your golden years.
10. Becoming an optimistic person
Whatever financial resolutions you set, keeping that belief in your mind that you'll be able to turn those resolutions into reality is important. Always, stay in a positive frame of mind.
For example, if your debt level is high, no need to get worried. Try to find some realistic solutions. At the same time, you need to understand that getting out of debt doesn't happen within a flash. It will take a certain amount of time to become debt-free and achieve financial freedom.
How to get out of holiday debt hangover
Are you ready to keep your New Year's financial resolutions? If so, that's good! But if you have debts to repay, it can be an obstacle to keep your financial resolutions.
Let's say you had used your credit cards for your holiday expenses. But now, you have received your credit card bills. And you are shocked to see the whopping outstanding balance amounts. Let me tell you, these debt obligations can pose a threat to fulfilling your financial resolutions!
This way, many people in our country rack up holiday debts which are usually unsecured. A 2019 report by MagnifyMoney revealed that the people in our country racked up almost $1,325 in holiday debt.
If you have racked up holiday debt, it can take years to repay. And eventually, keeping your financial resolutions can become a distant dream. Because you will have to sacrifice a major portion of your income for making monthly debt payments.
So, if you are suffering from the holiday debt hangover, you need to get out of it at the earliest.
If you don't want to let holiday hangover ruin your New Year, read the 5 simple ways mentioned below to combat your holiday debt load and enjoy a less hectic year ahead.
1. Assess your debts
Make a list of the debts you racked up over the holiday season. Tally up your credit card statements to get an exact figure that you owe for spending on gifts, decorations, food, entertainment, and other expenses.

I would suggest you list all your debts in the descending order of interest rates. Then focus on the debt having the highest interest rates and make minimum payments on the other ones.
Once you repay that debt, focus on the debt with the second-highest interest rate and so on. This way, you can get rid of debt faster and save money on interest payments in the long run.
2. Prepare a realistic repayment plan
Relook at your current household budget and see how much amount you can take out from there to pay toward your holiday debts. If possible, try to cut down expenses on areas like entertainment to maximize the cash flow. Make use of this extra cash toward your holiday debts.
However, if you can't stretch your budget, you can approach a genuine debt relief company as they can help you by chalking out an affordable repayment plan. And based on your financial situation, they will suggest the best possible debt relief program to get rid of the situation asap.
3. Consolidate your debts
Do you have an excellent credit score?
If so, you can take out a balance transfer card to consolidate your holiday debts. The credit card companies usually offer balance transfer cards with a 0% interest rate for an introductory period ranging from about 18 to 24 months.
To make the most of the balance transfer card, I would recommend you to repay your holiday debts within the introductory period. This way you can get rid of your holiday debts with ease and save a substantial amount on interest payments.
However, if you don't have a good credit score, you may not qualify for taking out a balance transfer card. In that case, you won't have to worry. You can opt for the credit card consolidation program offered by a reputable debt relief company. By doing so, you can consolidate your holiday debts into single monthly payments and with reduced interest rates. Besides, the best part is you don't need any credit score to qualify for it.
4. Start doing a side hustle
The more you dedicate towards your monthly payments, the faster you can get rid of your debts. So, if you're willing to repay your holiday debts ASAP, try to find out some other sources of income.
You can easily take up a part-time job on weekends or turn a hobby into a side business. Be innovative and create some new ways to generate some extra cash.
Selling household goods that you are not using or have slightly used can help you generate some quick cash so that you can shed off your holiday debts fast.
5. Make use of bonus cash
If you have received some holiday bonus checks or you have filed your taxes in advance and got some refund, use that money to say goodbye to your holiday debts.
Though it may be tempting to use the bonus checks and tax refunds toward savings or purchasing expensive goods, you should stick to your goal of becoming debt-free. If you can take care of your debt sooner, you may be able to live a peaceful life throughout the year.
The bottom line is, you should avoid racking up holiday debt at any cost. Because the holidays are meant for celebrating quality time with your friends and family. Besides, it helps you to start the New Year fresh.
But if you start the New Year with the holiday debt hangover, your finances are likely to be affected. And it will become harder for you to keep your financial resolutions for your wellbeing.
That's why we have suggested some of the best possible ways to get out of holiday debt hangover with ease. But if you are too worried about it or seeking a helping hand that can guide you through the debt repayment journey, we, the OVLG team, are there to help you!
You can get in touch with our financial coach after calling at (800)-530-OVLG and share your debt story. After listening to your problems, our financial coach will provide you with the best possible debt relief options based on your financial situation.