Wiki Article Picture: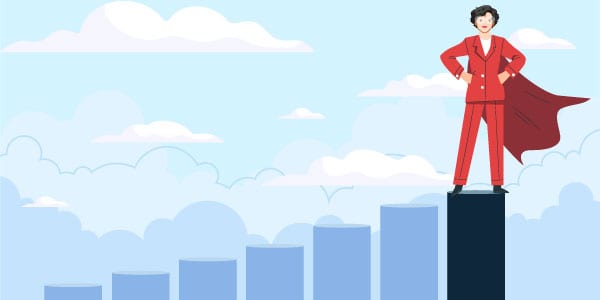 The year 2020 is about to end now. From the very beginning of this year, we have not only experienced a lot of financial hurdles but also gone through a surge of physical, mental, and social difficulties. The COVID-19 situations have broken the entire world economy in just 9 months. Businesses are being closed, many people have lost their jobs, and millions have lost their loved ones or experienced mental health issues due to Pandemic. So, it can be said that we are still facing multiple challenges in the last month of 2020.
But a whole new year lies ahead of us with a bucket full of challenges, which are influenced by the pandemic. We are going to identify those financial challenges, especially the financial ones, and will find out how to overcome the challenges in an easier way.
Here's the list of financial challenges that people may face this coming year 2021.
1. Paying off holiday debt
Debt is a difficult financial challenge, and you need to be patient and active to overcome this issue. As we are now approaching the holidays of 2020, it is certain that like every year we will face some financial issues within a couple of months to pay off holiday debts.
I believe the situation might become worse in 2021. Due to the pandemic, many people have become unemployed in 2020. Those who are still having their jobs may have suffered pay cuts and have to face a financial crunch. So, with such financial difficulties, people may have used their credit cards more than usual and might have taken out cash advances or payday loans to meet financial requirements.
This might become the reason for increasing holiday debt in the initial months of 2021. As the economy hasn't improved like before, the financial state of most of the people may remain the same. So, it will be quite tough for them to manage their credit card debts or high-interest payday loans. With a lot of outstanding debts on their shoulders, people may face multiple issues, from damaged credit score to wage garnishment.
But there are a few ways to win this financial challenge:
You may have to increase your total income by doing some side hustles. With some extra dollars in your wallet, paying off holiday debt can be easier and faster.
Use proper money management strategies to increase your monthly savings. For that, you may need to control your spending habit and cut back expenses as much as possible
Find a professional credit counsellor and seek help to get out of debt.
Use a calculator to find out how much you can save while paying off debts.
Enroll in a debt settlement program to pay back your creditors.
Start paying off your debts asap and avoid incurring new debts.
2. Unemployment issue
Due to the Pandemic many have lost their jobs or faced pay cuts. For this reason they desperately require new jobs as soon as possible. But as the economy is still down, it will be a difficult task to get a decent new job within a short period. It is not like that the situation won't ever improve. But it will take time. The economy needs to stand on its feet and companies need to open their doors again.
But for the time being, if you are looking for a new job now, you might need to follow some strategies to get one and manage your financial condition:
Select your job wisely

- Focus on the designations you feel interested in and companies you want to work for.

Keep a strong online presence

- Make yourself visible on the online platforms where potential employers may find you easily.

Improve your skills

- It will be a competitive process to get a decent job. So, you should improve or learn new skills to become a desirable candidate.

Visit company websites

- Check the websites of the potential employers and apply for new jobs. Get yourself updated with job opportunities.

Connect with people

- You should use your connections to get new opportunities. Sometimes, a personal connection or word-of-mouth can help you get your dream job. Look for small companies in your area, particularly family-owned businesses or organizations.
Once you get a new job, don't be so overwhelmed about it. You still need to go long to get out of debt and become financially stable. Avoid overspending, save as much as possible to pay off debt, and get unemployment insurance asap. No one knows what might happen again.
3. The health insurance
Getting proper health care within your budget is a part of financial planning. You can never predict when your health may go down, no matter how much you take care of yourself. People have seen how an unpredictable health issue called COVID-19 has shaken down the entire world. So, you should get proper healthcare service and insurance coverage in 2021 as well.
Check your medical insurance policies properly. Increase your coverage limit if possible. If you have financial issues and can't afford costly insurance coverage, you may check out for cheap health insurance policies as well.
Health insurance in the United States is provided by multiple providers. The cheapest option is to enroll in the federal Medicaid program.
To become eligible for this program, your household income should be less than either 133% or 138% of the federal poverty level (FPL). The exact eligibility level will be considered by the state where you live.
Few states have passed legislation to expand their Medicaid programs to help low-income individuals. So, it would be a great opportunity for you if you have low income and want to get the best healthcare coverage within your reach.
For individuals who are not eligible for Medicaid, the most affordable option might be the state marketplace, as well as off-exchange plans, including short-term health insurance policies. You need to earn about $12,760 to $51,040 a year if you are single or $26,200 to $104,800 a year if you are in a family of four to opt for this option.
4. Saving money
Saving is essential to fight against the uncertainties of life. You have to save money for emergencies and also for your retirement before making any big financial commitment. As the year 2020 was a financially distressed year, it might become difficult to tackle all the outstanding financial burdens such as debts and other expenses, as well as save in the new year 2021.
But life has to go on! You should find ways to save money through proper financial planning and budgeting. You should follow these basic steps:
Analyze income and expenses

- Check out your credit card statements and figure out how much you are spending. To organize your finances you must get to know your income and your expenses. Without knowing it, you can't create a saving plan.

Stop overspending

- Spend your money on basic expenses such as food, clothes, shelter, utility bills, etc. Do not spend more than you earn. It is better if you can avoid spending money on unnecessary things.

Analyze debts and prepare a strategy

- If you can't get rid of your debts, you can't save properly. A big chunk of your paycheck will be going towards your debt payment every month. So, the faster you pay off your debts the sooner you can grow your savings.

Do side hustles

- Your regular income won't be sufficient for handling debt payments and saving together. So, as already discussed, you may need to start a part-time job or any side hustles that may earn you a few more dollars.

Set a savings goal

- Now, you should set long-term financial goals such as retirement fund, emergency fund, and college expenses. It's important to move your savings into a separate savings account as soon as you get paycheck each month. You may even schedule automatic transfers to your savings accounts and become hassle free. It will help you save a certain amount automatically.
5. Coping with sudden life events
Wedding, divorce, and parenthood, several life events may eat your money like no other thing. With limited income or no job it will be hard to cope up with such life events. To keep up with these financial challenges, you may need to modify your lifestyle and prepare a good financial plan to meet the increased expenses.
Discuss with your spouse regarding how to handle increased expenses after the honeymoon period is over. Share expenses so that both of you can avoid financial hardships in future. Apart from that make sure you share your financial secrets such as debt obligations prior marriage, and help each other to overcome any difficult issues.
If you are divorced and have got the house post-divorce but don't have enough money to maintain it, then you may shift yourself into a smaller apartment or rent a home. You can either sell the house or rent it out. Discuss with your ex about the outstanding credit card debts to pay off after divorce.
Know more about the tax breaks for new parents. Watch out for the paid parental leave, parental tax credit, and government financial programs. This'll help you cover the increased expenditures.
Conclusion
Your mindset is most important in overcoming financial challenges. Impulsive decisions will bring fresh and complex financial challenges in your life. But, informed and wise decisions will help you stay on the right financial track.
Proper money management is essential in personal life, and it begins with developing good financial habits. So, always track your finances, follow a budget, pay off debt, and stay updated about the changes in the financial law in the country. I'm sure you'll win all the financial challenges in 2021.