Wiki Article Picture: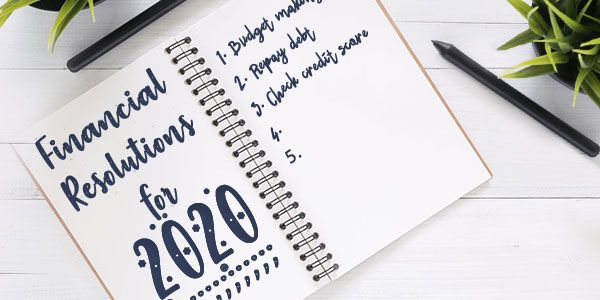 The New Year is rolling around the corner. People are done with all the celebrations and fun! Many of you must be busy with checking the credit card statements or other pending bills. Since many people had planned their holidays on their credit cards, now they have to repay the bills in full and within time. Remember, you should also make payments to your other household bills. Otherwise, you may fall into painful debts that can ruin your financial life in this New Year. If the bills are huge and you have no money to pay them off, then you should consolidate them.
If you had solid savings in hand, then you may not fall into this kind of financial trouble just after the festive season gets over.
Don't worry! You can make yourself holiday ready for the Next Year! But to do so, you have to be financially organized from now.
You can make some easy financial resolutions to stay away from financial worries throughout the year. These resolutions can help you to get out of your current financial mess as well.
This is the perfect time for taking a look at some financial resolutions for a debt-free life.
Here you go:
1. Formulating a budget
By creating a budget and including all your financial goals, you can achieve them in the long run. Address your basic expenses, put enough money into the savings account and write down everything that you spend in a particular month. Save the receipts so that you can cross-check your statements whenever needed. If you can't manage a budget spreadsheet, then use a free budgeting app to experience hassle-free budgeting.
2. Following the budget and making changes periodically
Make sure you stick to the budget throughout the year. It is very natural that someone who doesn't stick to a budget will always be subject to financial worries as he will have no track on his monthly income. If you're not sure about where your money is going, you can't save money. Also, revisit the budget and make changes as per your requirement.
3. Paying your monthly bills on time
Pay your bills (utility, credit cards, and other debt payments) on time. When you're using your credit cards, make sure you repay your bills in full and within the time. Try to stay current with your payments so as to represent yourself as a responsible debtor. If you're unable to manage your bills, then reduce your expenses so that you can avoid late payments. If you don't pay your monthly bills on time, you will fall into debt.
4. Repaying your debts as soon as possible
Getting rid of debt is important to ensure good financial health in the coming years. If you have debts, then make sure you repay them as soon as possible. If you've huge debts, then making minimum payments is not enough. You have to follow a solid debt repayment strategy to get out of debt fast. If you have a good income, then you can follow the debt avalanche method. By following this method, you can get rid of your highest interest rate debts. If you are not able to manage your debts, then you have to seek professional debt relief to repay your debts.
5. Reviewing your credit score
When you're using your credit cards, you must be responsible enough to ask the three main credit bureaus to provide you the credit reports. This will help you get a clear picture of your financial records. You must keep a track of your credit score to detect the negative disputes if any. If you find any questionable issues, then you must ask your creditors or the credit bureaus to clear those listings. It will help you to build good credit.
6. Using cash as much as possible instead of credit cards
You should try to use cash as much as possible to avoid accumulating bills that you can't afford to repay on time. Remember, you have to use credit cards responsively. If you use the cards to purchase things that you can't afford with cash, then you will soon fall into credit card debts.
Thus, you can use cash to stay within your means. Also, make sure you use 25% of your credit limit. You shouldn't use an excessive part of your credit limit. This will increase your financial obligation unnecessarily.
7. Adopting healthy financial habits
Try to become a financially organized person in the coming year. Start practicing some good financial habits. For example
Eating homemade food instead of visiting restaurants frequently.
Living a frugal life
Setting aside a certain amount every month
Building an emergency fund
Growing your own food
Giving green gifts
Also, you need to change the destructive behavioral practices that drag you into the debt trap. If you use your credit cards as ATM cards, then you're surely going to bury your head in the sand one day.
Lastly, you should start saving for your financial future as well. Remember, you need to think about your retirement days as early as possible. Otherwise, you may need to stretch your working life to make ends meet. So, open a retirement savings account to save enough money to secure your financial future. Also, you can make investments to grow your money fast. However, you need to gather the required knowledge to make wise financial decisions. So, be financially educated to make your coming years financially worthy. However, you should stick to your financial resolutions that you are making now throughout the year to see the positive changes in your financial health.